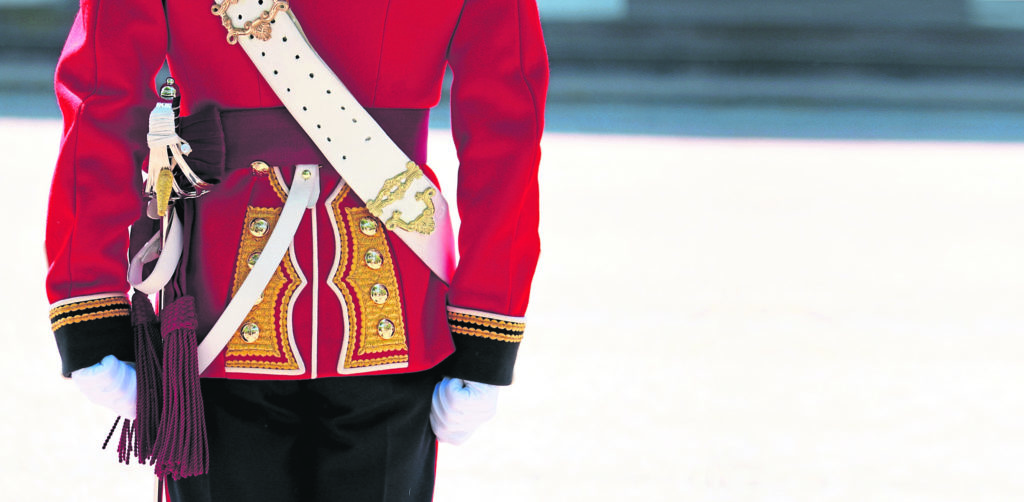 With just five weeks to go until the Offshore Technology Conference (OTC) kicks off, plans are well under way to make Energy Voice's next breakfast briefing in Houston its best ever.
An all-star cast of industry leaders from the UK and US will get to grips with the changes sweeping across the oil and gas and energy sectors at the fifth annual EV gathering in Texas.
More than 170 have already registered to attend the free event, which starts at 7am at the Hilton Post Oak Hotel on Tuesday May 7.
Andrew McConn, principal analyst for corporate research at Wood Mackenzie (Woodmac), will deliver a presentation shedding light on the current state of play in the mergers and acquisitions (M&A) market.
Matt Abraham, supply chain director at trade body Oil and Gas UK (OGUK), will chair the panel, which features Alan Dick, vice-president of industry and technology at Simmons Energy, Alasdair Freeman, partner at Burness Paull, Findlay Anderson, general counsel for oilfield equipment at Baker Hughes GE, and Erin Hopkins, Houston-based partner at law firm Baker Botts. A further participant could yet be added to the panel.
Law firm Burness Paull is the principal partner for the event, which is supported by the Aberdeen-Houston Gateway and JFD. Munro's is the travel partner and Singapore Airlines is the airline partner.
The theme is "changing of the guard", a phrase used with increasing regularity to describe the current dynamic in the UK North Sea, where international companies have made room for newer players, often backed by private equity.
The panel will look at the impacts of the M&A activity seen to date, and discuss whether the cool off caused by the crude price drop in late 2018 was just a temporary blip.
Do the changes in asset ownership represent a big opportunity for the supply chain? Are operators and energy service firms finding new, innovative ways of working together to deliver projects? Is further consolidation in the oilfield services sector inevitable?
Attendees will also learn about the current landscape in North America, both onshore and offshore. Is it shifting, or is the status quo being maintained?
Mr McConn joined Woodmac's team in Houston in 2012 and specialises in the analysis of company performance, strategic options and financial outlooks.
He said: "Caution and discipline have restricted recent M&A activity in the energy sector. But there are reasons to be optimistic about the future. I'm looking forward to engaging the Energy Voice audience in a lively discussion."
Mr Dick has worked for Simmons Energy since 2006. Previously, he was in the oil services sector for 15 years with employers such as Halliburton, Aker Solutions and Expro.
He said: "Simmons Energy is upbeat on the outlook for 2019. With fundamentals underpinning sustained growth, we have visibility on a pipeline with great deal flow
this year."
Mr Freeman has considerable expertise in domestic and international M&A transactions with a particular focus on oil and gas and IT sectors.
He said: "I'm looking forward to being part of the event and to discuss our views of the changes in the North Sea M&A scene where we continue to see changes both in the operators and in the service sector wheredata-driven technology deals are driving transactional activity."
Mr Anderson, who joined BHGE, then GE Oil & Gas, in 2011, said: "I am thoroughly looking forward to what will be a very interesting discussion on how the dynamics have changed regarding oil and gas operations in the UK North Sea and beyond.
"We're seeing smaller, leaner firms coming into the industry, new technologies being introduced, digitisation of operations,non-traditional funding approaches and private equity-backed ventures.
"At the same time, the big global players are adapting their approach to operatorship, focusing on lower carbon technologies and embracing much more contemporary commercial models.
"It all makes for an incredibly important and exciting discussion in Houston in May."
Mr Hopkins recently led the Baker Botts team representing BHP Billiton in its £8 billion sale of US shale assets to BP.
He said: "We see this as an exciting time in oil and gas. It feels like we are in a transitional period inthe industry.
"The land rush of the past few years has slowed considerably and now companies need to make money at the drill bit as opposed to through the 'lease and flip' model.
"Also, what's old is new again. We are seeing a renewed interest in offshore Gulf of Mexico assets. While the onshore transaction space has cooled and seen several busted deals lately, the offshore transaction space has picked up. We expect to see several offshore deals announced in the next few quarters."
Mr Abraham was hired by OGUK just over a year ago. He previously had spells at Expro and GE Oil & Gas.
He added: "We're seeing a fundamental shift in behaviours as we more effectively share good practice and improve efficiency to maintain our global competitiveness.
"These hard-won achievements have attracted fresh investment from diverse operator companies into the basin, but we can't rest on our laurels.
"We're building on the momentum we have achieved through collaboration and new innovative contracting models.
"However, that requires the commitment of all organisations that operate in the UK upstream oil and gas industry.
"Securing that commitment is crucial if we are to thrive in the new reality of uncertainty in oil markets and a continued focus on cost.
"Getting this right will help unlock the new projects that will add another generation of productive life to the basin in line with the industry's Vision 2035."
To register, click here or email info@energyvoice.com.