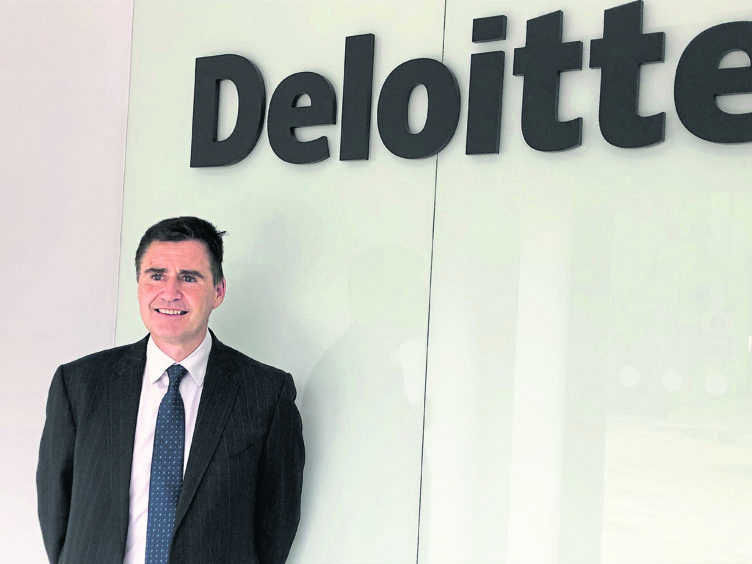 The key role played by entrepreneurs in the region's economy will be outlined at a north-east business breakfast this month.
Organised by The Press and Journal, Energy Voice's sister publication, and supported by Deloitte and Turcan Connell, the event at Ardoe House Hotel, near Aberdeen, on Tuesday May 28 will feature an impressive line-up of speakers.
The three signed up to date – NovaBiotics chief executive Deborah O'Neil, SCF Partners international partner Colin Welsh and Deloitte audit partner Graeme Sheils – will all be familiar to P&J readers.
Mr Sheils, who leads Deloitte's corporate audit practice in Scotland and Northern Ireland, said entrepreneurship was vital for wealth creation.
He added: "Aberdeen and the north-east have an enviable track record of business creation and of producing successful entrepreneurs.
"They are typically very passionate and have real determination to see their ideas come to fruition.
"The wealth creation and financial benefits that follow are very often a by-product of their vision and ideas, and not an end in itself. But the economic prosperity that comes with success helps to fuel the local economy and is so important to local communities."
Mr Sheils has been a partner at Deloitte since 1997 and has 30 years' experience in audit and corporate finance.
"We are privileged to work closely with a wide array of entrepreneurial clients at different stages of their particular journeys," he said, adding: "We are often sought out as a sounding board and confidant as entrepreneurs seek to navigate challenges that come their way."