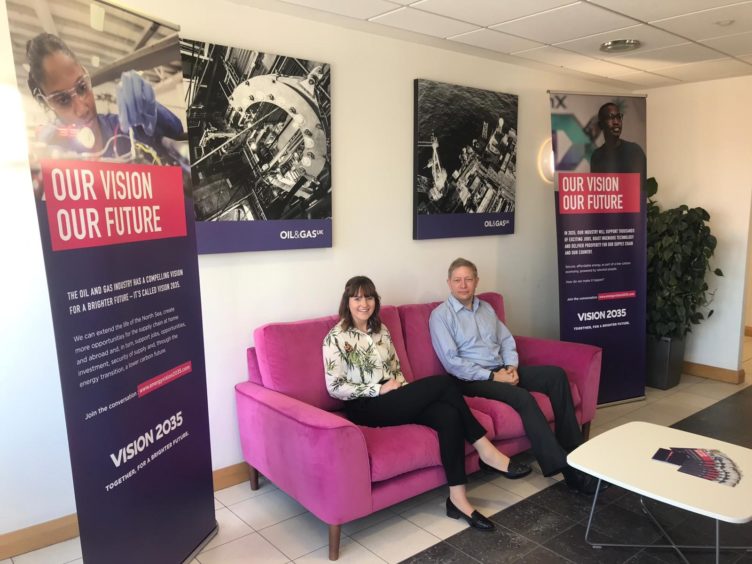 With a theme of 'An Industry in Transition', next week's OGUK Industry Conference will consider the industry's active involvement in enabling the transition towards a lower carbon energy mix.
Now I'm hardly what you would describe as a veteran of the North Sea, but in the relatively short time I have been in the industry it has changed significantly. It's certainly in a very different place to when I joined three years ago.
It was summer 2016 when I joined OGUK, the leading industry body for the UK offshore oil and gas industry, as a business adviser. The industry was in the middle of the most severe and sustained global oil and gas downturn in history, with job losses announced almost weekly as businesses struggled to weather the storm.
Fast-forward three years and the industry is in a very different place. Thanks to a sustained focus on cost management and increased operational efficiencies, operating costs in the basin have halved since 2014 and production is up by 20 percent. Forward activity is also looking healthier with exciting exploration prospects and increased merger and acquisition activity, all pointing towards renewed investor confidence in the basin.
There is a noticeable shift in our members, too.  It wasn't that long ago that 'caution' and 'uncertainty' were the buzzwords of the day, but the dial has shifted, and a determined optimism can be felt throughout industry. Yet my generation knows especially well that we can't afford to become complacent and let bad habits creep in.
This renewed positivity bodes well for industry as it turns its focus to Vision 2035 – the shared ambition of the UK's offshore oil and gas industry.  V2035 sees us adding a generation of productive life to the basin and growing opportunities for the supply chain both here and abroad, while supporting the UK's transition to a lower carbon economy.
It's critical that we, as an industry, are able to articulate the long-term future of the sector effectively if we are going to successfully and sustainably produce hydrocarbons through to 2035 and beyond. It's increasingly important when it comes to attracting the next generation of talent to our industry.
This year's conference programme features a diverse line-up of leading figures from across the sector who'll consider how, from three different perspectives, energy, people and business, the industry is transitioning.
I'm looking forward to speaking at the conference and sharing my views on Vision 2035, what the future holds for industry, and hearing from others, too.
I see the move to a lower carbon economy as an opportunity for the industry rather than a challenge.  With oil and gas estimated to still be providing 50 percent of the world's primary energy needs by 2040, this industry has an important role to play alongside other energy industries in enabling the transition to a lower carbon energy mix.
Its innovative nature means we will remain at the forefront of technology development, pushing the envelope of what is possible and playing a crucial role in shaping the energy systems of the future.
The industry is incredibly agile when responding to change and throughout my short career there's certainly never been a dull moment and I'm really looking forward to being part of its continuing evolution.
Our conference will be an opportunity for delegates to join the conversation, share your views on the future of industry and tell us how we can, together, achieve Vision 2035 and ensure our long-term future.
OGUK Industry Conference
4&5 June 2019
AECC
To view the full agenda and book tickets click here
Recommended for you
X

CNR swoops for Canadian assets in $2.8bn deal