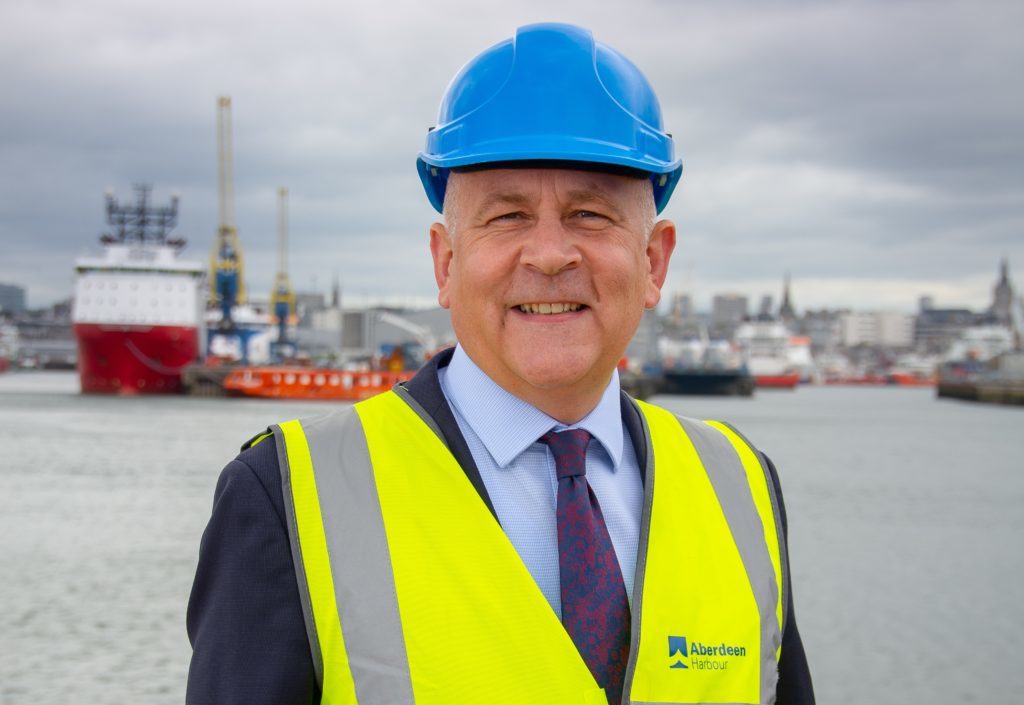 Energy service firms could shave months off the time required to break into new export markets by going to a conference in Aberdeen next week, its organisers said.
The first-ever Energy Exports Conference (EEC) will give suppliers a chance to find out about new opportunities to use their skills and products on huge global projects.
Major operators, including Saudi Aramco and the international arms of BP and Shell, and tier one contractors will be on-hand to discuss their requirements at the event.
And experts from various government agencies will mete out advice on how to find and secure clients in various regions.
The EEC takes place at the Aberdeen Exhibition and Conference Centre on June 18-19.
Stuart Broadley, chief executive of Energy Industries Council, the event organiser, said the gathering would make it easier for existing exporters to grow their overseas sales.
Mr Broadley also believes the EEC inspire hundreds of UK-based energy service firms who currently don't trade internationally, creating the "next generation" of exporters.
In his three years in the role, he has become concerned that not enough suppliers see export as a viable growth strategy.
Faced with a severe oil and gas downturn, many companies decided to focus on keeping hold of existing customers closer to home.
Mr Broadley said such conservatism was understandable but that the UK market was saturated and offered tight margins and limited new opportunities.
The biggest opportunities are international.
Success at the event could contribute to one of the key planks of the UK oil and gas industry's "vision" for the next 15 years.
Vision 2035 envisages a doubling of the UK supply chain's share of the global export market, which would bring in an additional £150 billion in revenues over the period.
But without support for wannabe exporters, that target won't be achieved.
"Developing a new export market is seen as the hardest way to achieve growth," Mr Broadley said.
"Companies would rather diversify into renewables, change their strategy, or innovate by going digital, for example.
"They think breaking into a new overseas market takes too long and is too risky.
"This conference can cut a year out of the process and remove a lot of risk.
"We've got all the experts in the room for the whole two days if you want to know about government support around the world, export finances, or how to set up in country for first time."
The EEC boasts more than 100 speakers and up to 750 delegates are expected to attend.
Mr Broadley said the organisers want to ensure the inaugural event is focused and high quality ¬– and that "every discussion is a good discussion".
"We're bringing major customers to Aberdeen, putting them all in the same room, and removing any distractions," Mr Broadley said.
"The operators are coming to the EEC to talk to the UK supply chain about specific projects.
"They believe our supply chain is one of best and are looking for new partners."
Mr Broadley said global majors rate the UK's supply chain highly due to its wealth of experience and relevant products and services.
"It has been possible to attract some of the biggest operators from around the world to come to this event because they value the UK supply chain," he said.
"They are delighted that we have, for the first time, designed a forum where they can have a targeted, efficient way of meeting suppliers.
"These operators are busy. They're not going to come unless relevant people are in the room."
Mr Broadley stressed that suppliers should not come to the event if they are looking to find work on easy, low risk UK projects.
He hopes the EEC will become a regular event, with another instalment to be placed in the calendar in 2020, then returning every two years.
Recommended for you

Northeast supply chain firms amongst EIC award winners