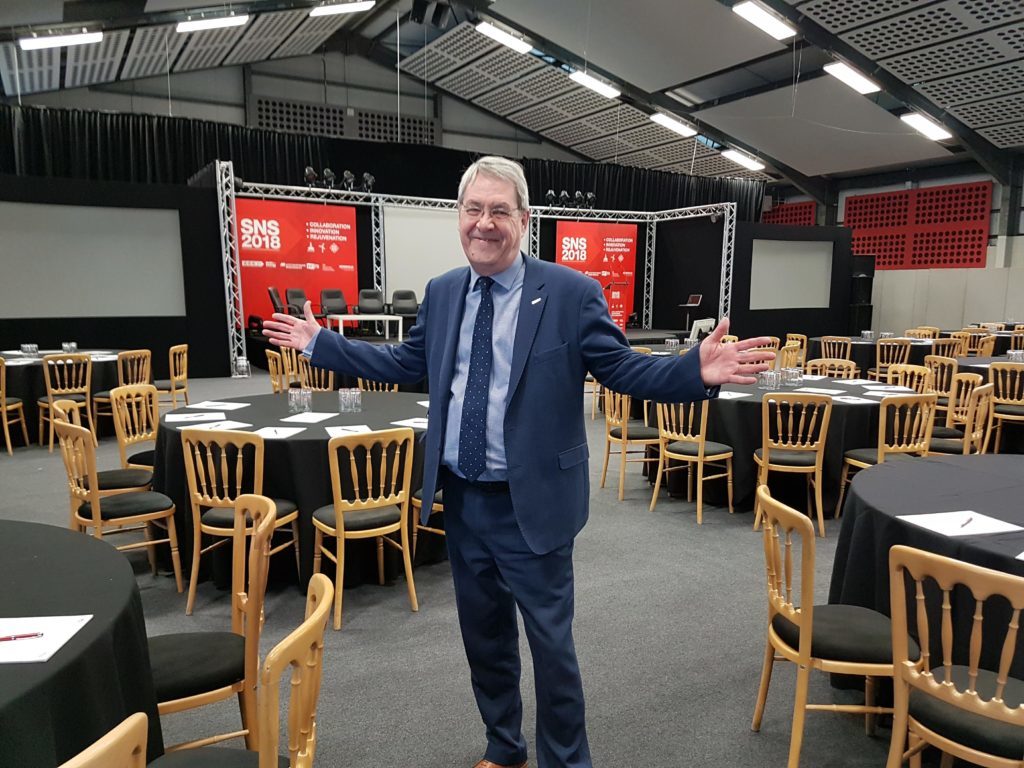 East of England Energy Group's flagship event, SNS2020 will be moving online on September 16-17.
Each year, SNS draws thousands of delegates from across the energy sector and around the world to the Norfolk Showground In Norwich, giving them the opportunity to gain an insight into the way the industry is moving, spot new trends, upcoming challenges and detect opportunities.
Given the serious impact COVID-19 has had on all gatherings, EEEGR has taken the decisive action to move the event online, bringing clarity and certainty to delegates, companies, sponsors and keynote speakers.
Simon Gray, CEO of EEEGR is enthusiastic about the new arrangements and the advantages they will bring to the event: "We've demonstrated how agile we can all be working from home during lockdown so we're bringing the same principle to SNS2020, deploying sophisticated software to manage the logistics of delivering an online event and ensuring the health and wellbeing of our industry colleagues."
EEEGR has invested in a user management system that facilitates 1-2-1s and meet the buyer opportunities for delegates, virtual conference rooms for a shared theme, breakout sessions that can be run online and large-scale delegate presentations that broadcast the expert Keynote Speakers to a potentially worldwide audience. All the traditional activities such as exhibiting, conferencing and networking capabilities can be replicated online using EEEGR's digital solution, making this one of the first truly virtual industry event experiences to take place in our region following the COVID-19 pandemic.
By moving the event online and removing  the need to travel, EEEGR hopes to secure a broader range of speakers and delegates who previously would not have been able to attend the event.
Key sponsors ScottishPower Renewables have given EEEGR their full support to a solution that is accessible to all, recognising that in September many businesses will still have travel bans in place.
The overall support from event partners has been overwhelming to date, With many able to see the benefits offered to their brand by engaging with a wider digital audience.
The theme for SNS2020 is "Smart Generation – Transition to 2050", a very relevant topic that poses big questions about how the face of the industry will change in the build-up to going carbon neutral in 2050.
Many will not be aware of the sophisticated technologies EEEGR will be deploying to make SNS2020 every bit as successful as previous years. Therefore, EEEGR will be releasing "how-to's" in advance of the event, demonstrating the level of sophistication attendees can expect as they log in to this year's SNS event.
By deciding to move online now, EEEGR is providing a bold roadmap for current and future events whilst bringing certainty and clarity to members, speakers, exhibitors and delegates.
To stay up to date, visit EEEGR.com, sign up to EEEGR's newsletter and follow social media channels to receive all the latest news, updates and information on SNS2020 and how technology will make it all possible.