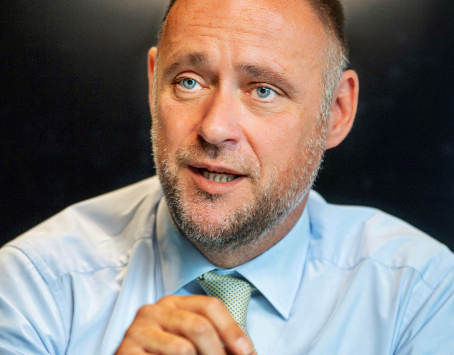 Making the most of existing North Sea trade links was the main point of discussion during yesterday's annual Aberdeen-Norway Gateway.
Around 100 oil and gas representatives took part in the popular business event, which was held virtually for the first time in its seven-year history.
Aberdeen has had a long standing relationship with Norway, and specifically Stavanger, for a number of decades with both cities acting as gateways to the North Sea.
As recognition of the partnership, the mayor of Stavanger presents the Granite City with a Christmas tree every year as a seasonal gift.
Barney Crockett, Lord Provost of Aberdeen, brought those links to the fore again yesterday during the networking event, organised by Granite PR.
He said: "In Aberdeen our very closest international links are with Norway and, in particular our colleagues in Stavanger.
"Aberdeen was described in the New York Times as the city with one foot on the seafloor – I think that's very true of Norway as well as ourselves and we have a lot in common to discuss.
"I'm sure this partnership is going to continue no matter what the vicissitudes of international relationships are.
"One thing I'm particularly proud of is that I was just told that our Norwegian Seaman's Church is the busiest in the world outside Norway which is just an unbelievable fact."
Also on the call were business representatives from Scotland and Norway who shared their experiences, successes and challenges with a global online audience.
The impact of Covid-19 was at the crux of discussions and attendees heard that although Norway has had an "easier time of it", it has still been hit hard.
The Scandinavian country's economy went into deficit for the first time since 1994, while unemployment hit its highest level since World War Two.
But Richard Wood, Her Majesty's Ambassador to Norway, said, despite the challenges, it's in a good position to weather the storm.
He said: "It's worth remembering where the Norwegian economy was just as Covid hit. There'd been solid growth since the autumn of 2016, exports were up, employment was up, there was consistent wage growth off the back of tighter labour market conditions and investment on the Norwegian shelf and oil service sector had been expanding.
"Against that backdrop it's perhaps not surprising that the Norwegian economy has weather the Covid storm better than many.
"The government raided the oil fund by a larger amount than the normal cap to pay for a revised budget.
He added: "That was, in part, 100 million in Norwegian krone in tax deferrals for the oil and gas industry to boost liquidity.
"That was not uncontroversial in Norway – too little too late said some in the industry and the opposition said that money should have gone to individuals and small businesses.
"But what it did was create a period of perhaps better predictability than we otherwise might have seen in the industry which has undoubtedly staved off higher number of layoffs and cancelled investment."
Granite PR founder and MD and Gateway series creator, Brett Jackson added: "We were delighted to successfully deliver our third Gateway of the year. Yet again, the appetite for this kind of connectivity surpassed our expectations and we are very grateful to the many speakers, delegates and supporters who helped us to deliver this international event for the seventh consecutive year."
Recommended for you

A year of films, documentaries and TV for the North Sea