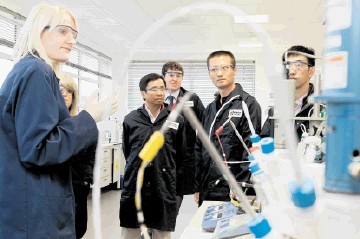 Speciality chemical firm Champion Technologies opened its doors to World Heavy Oil Congress delegates yesterday.
Champion, whose eastern hemisphere headquarters is in Aberdeen, gave more than 50 visitors to the event a tour of its heavy-oil testing equipment at the Brundart Centre.
The £4.5million centre, opened in 2010, is the firm's global centre of excellence for water-based chemistries, including scale, corrosion, hydrates and analytical work.
Champion is among the firms exhibiting at this week's conference and exhibition, which runs until tomorrow.
Others exhibiting include oil companies Statoil, Pemex, Cnooc and Suncor.