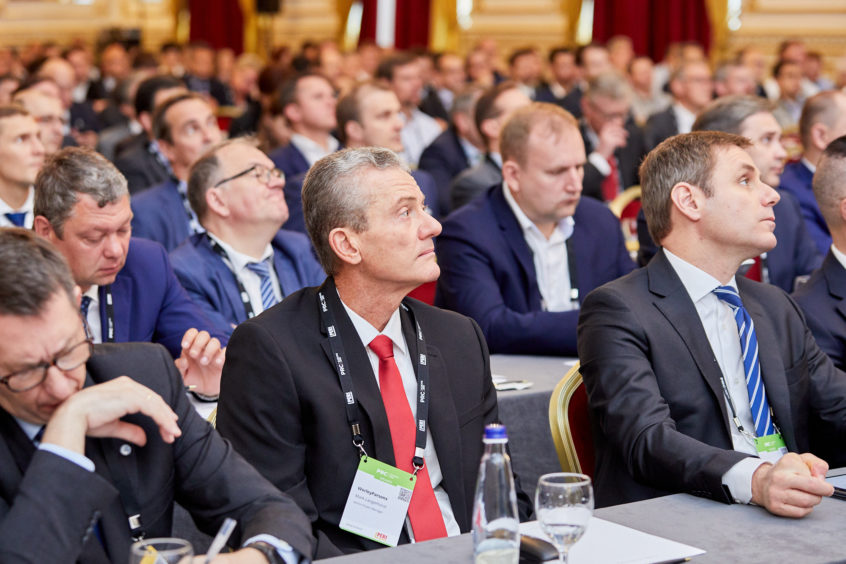 The Petrochemical & Refining Congress, co-hosted by Neste, celebrates its 5th Anniversary on 17-19th of May.
The PRC Europe is an annual international oil and gas event dedicated to the European Refining and Petrochemical sector; it gathers top Downstream companies that actively implement net-zero, sustainability, and circular economy approaches in their operations.
Over the past five years, PRC Europe has become one of the key petroleum events in Europe, previously co-hosted by MOL Group and OMV AG.
More than 350 decision-makers from oil companies, EPCs, refineries and petrochemical plants, licensors, and chemical companies gather each year to discuss the advanced technologies, network to find prospective cooperation, and contribute to the sustainability of the Downstream industry.
Our long-standing success and quality reputation are directly attributable to the unique approach to event organizing. There are no marketing presentations, and no random people: only C-level management, heads of technical departments, and leading technical specialists; it makes it possible to establish partnerships & conclude agreements.
Even during the current COVID-19 crisis we have successfully organized Congress online, with a significant percentage of VIP delegates, and with over 300 B2B meetings.
PRC Europe Green Vision
Sustainability has always been one of the dominant themes throughout our Congresses, and core values of our work. To minimize the environmental impact we are committed to organizing events in an eco-friendly way, and making a shift towards meaningful partnerships. The long-lasting collaboration with Neste, the global leader in renewable and circular solutions, goes all out in support of the Congress' sustainable approach.
Key highlights of the 5th Anniversary Congress
PRC Europe is constantly surpassing the expectations, and this year won't be an exception. We prepared a unique celebration with more networking opportunities & signature special events: Сelebration Gala dinner, giveaways, awards and interactive 3rd Day with Porvoo Refinery visitation, a tour to NAPCON Technology Center & a networking closing party.
Top managers from Neste, Eni, Total, OMV, MOL Group, Equinor, Chevron, Worley, Wood, McDermott, KBR, Axens, Borealis, Dow, and many others will join us in Helsinki to discuss petrochemical & refining innovations, energy transition, circular economy, and other trending topics during eight insightful sessions, two round tables and three executive panels.
We are excited to celebrate this important milestone together with our delegates! We invite you to join us on this special occasion.
The Congress is 80% sold-out, please request the brochure to check the slots availability. We are looking forward to meeting you in Helsinki! Request the business programme of the PRC Europe 2021 at http://bit.ly/3cMiJKO