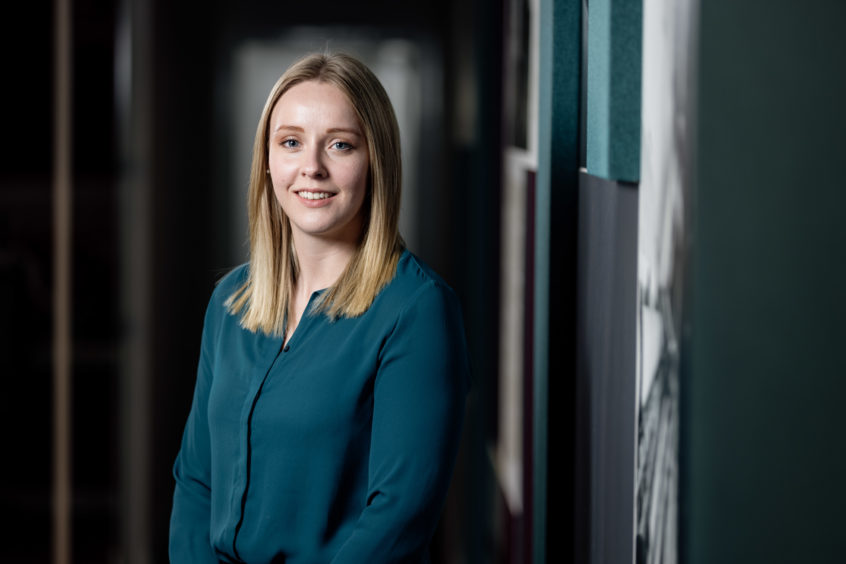 A 27-year-old, who has already co-invented a groundbreaking technology for the industry, is hoping her star will shine bright at the Decom North Sea awards this week.
Lindsay Wylie, project manager for Well Technology at Aubin Group, is among the trio of candidates in the "Rising Star" category, with the winner to be announced on Friday.
"Even just getting the nomination, I was really flattered, it was really nice of work to put me forward for it", she said.
"Then to make it to the final shortlist out of a good few applicants, I was delighted with that."
For the last four years, alongside CTO Paddy Collins, Lindsay has developed "Xclude", a technology which takes the common production problem of "scaling" and turns it on its head, making it a viable solution for well P&A.
In partnership with Heriot-Watt University and OGTC, Aubin has carried out independent testing to prove it can be used without a rig and without removing production tubing.
Taken together, Xclude has the potential for major savings to the industry, which counts well P&A at roughly 50% of all decommissioning costs, in part due to the price of hiring rigs.
Lindsay said: "We're talking to people all over the world about using it for P&A.
"Not necessarily just P&A either, but for selective zone isolation, potentially for CCS as well, that's the new area we're going into, and geothermal wells, which is also becoming more of an interest."
Trained as a production chemist, Lindsay is now completing her Master's degree in decommissioning at Aberdeen University, and sees plenty of potential for a long career in the sector.
She added: "We're still really only getting started with decommissioning.
"You hear about the wave of P&A coming in the next… coming up on 2025 now and there's a big wave coming after that so there's a lot of work to be done
"If CCS is going to go ahead as well, someone needs to come in and deal with these challenges. So whilst I think oil and gas gets a bad rep a bit for young people entering the industry, there are challenges that need to be dealt with and we need young people willing to do the job and keen to do the job."