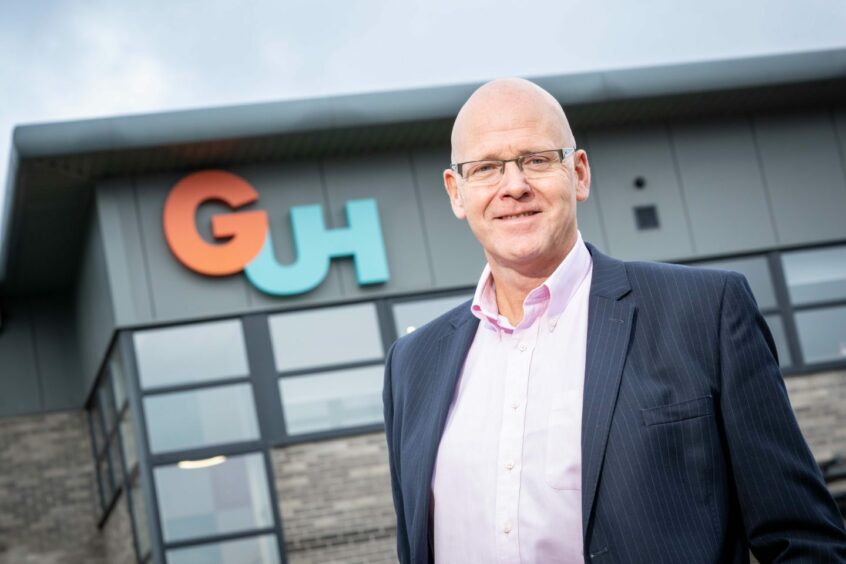 Today around 6,000 visitors are expected to turn up at the P&J Live for the first of the three-day-long Subsea Expo event.
With the theme 'Into the Blue', the Global Underwater Hub's free-to-attend event will provide a showcase of the UK's £8 billion underwater industry.
People from over 50 countries have signed up for the event that will host discussions on cable technologies for floating wind, security, robotics and autonomous operations, opportunities for the industry, low carbon solutions and energy transition.
Across the 14 conference sessions, more than 85 speakers will debate and discuss key industry talking points.
Over 150 companies and organisations working across the underwater supply chain will feature in the exhibition arena, showcasing their capability, innovation, technology and skills.
Ahead of the opening of the Subsea Expo, more than 100 people will gather for a business breakfast to explore the current global market opportunities for the energy and subsea sectors.
This will include presentations from representatives of the Department for Business and Trade and market intelligence experts Axiom EMI.
A ministerial address will also be given by Argentina's Secretary of Energy, Flavia Royon, who will outline the business and investment opportunities for the energy market in the country.
The second day of the event will see the Subsea Expo Awards Dinner 2023, this will celebrate the accomplishments of the industry's standout individuals and companies at a black-tie event.
Attendees will enjoy a "three-course dinner and an evening of entertainment," as the seven winners of the awards are announced.
Neil Gordon, chief executive of Global Underwater Hub, said: "Subsea Expo is firmly back in its stride for 2023, with over 150 exhibitors, a strong conference programme and more than 4,100 pre-registered visitors from over 50 countries.
"Visitors can expect to see an excellent array of exhibitors showcasing their capabilities and latest technologies.
"Recent global events will inevitably be debated, demonstrating the critical role our underwater infrastructure plays in energy security and global communications, and the need to protect it.
"The event will once again have a real international focus, launching on Tuesday morning with the global opportunities business breakfast featuring presentations from the Department for Business and Trade, and Argentina's Secretary of Energy Flavia Royon."
Subsea Expo 2023 is being supported by Wood, TechnipFMC, Argentex, C—Kore Systems, Fugro, Havfram, Knight Optical, Panolin, Scottish Renewables, the Society for Underwater Technology and Viper Innovations.