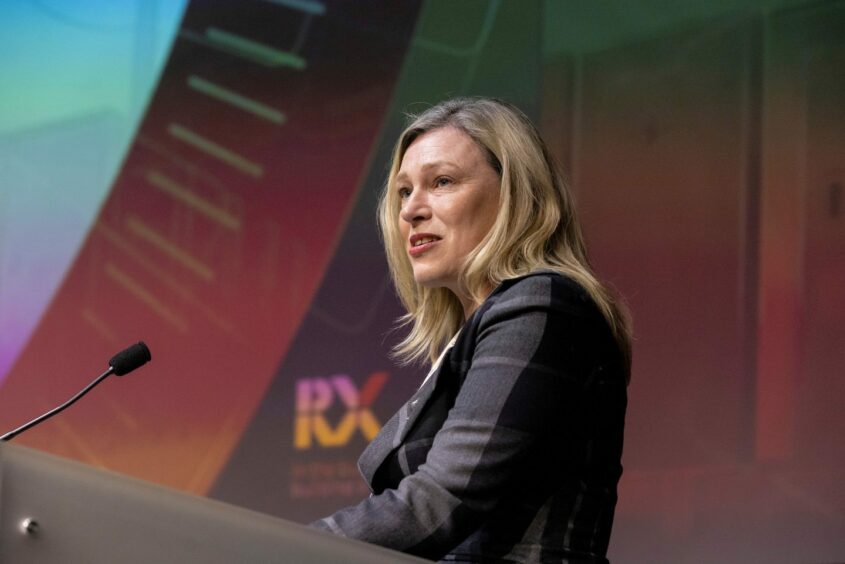 Scottish Energy Minister Gillian Martin will join industry leaders at an event in Aberdeen this week to present her vision as to how the city can retain its status as Europe's energy capital.
Delivering the keynote at Energy Voice's Invest ABZ conference at the Chester Hotel on May 31st, the Minister will focus on how the government is supporting investment in Aberdeen and the North East to maximise the huge opportunities presented by the energy transition.
Ms Martin will join a panel of the region's business leaders such as incoming Net Zero Technology Centre CEO, Myrtle Dawes, and ETZ Ltd boss, Maggie McGinlay, to discuss how Aberdeen retains its competitive advantage in the rapidly changing energy world.
As the energy sector evolves, so does the city of Aberdeen itself. And with more jobs and inward investment, skilled workers will be looking to move to the city and make it their home.
Session 2 of the conference will look at the city's economic prospects as a support hub for the thriving energy sector. Mark Beveridge, Operations Director at Aberdeen International Airport, will showcase how the transport hub is developing to support exports and imports with Bob Keiller joining the panel to discuss the launch of Our Union Street and how the initiative aims to revive the city centre as the beating heart of the community.
Speaking ahead of her appearance at the event, Ms Martin said: "Aberdeen has been the energy capital of Europe for decades and this is something that must and can continue by seizing the enormous opportunities our net zero energy transition presents.
"A just transition for the North East of Scotland is an absolute priority for the Scottish Government, which we are already supporting through investment including our £500 million Just Transition Fund and expanded £75m Energy Transition Fund, alongside £125 million in the Aberdeen City Region Deal."
As well as investment, the minister said the need to facilitate a smooth and equitable transition was essential for the energy workforce.
"We must act collectively to secure a streamlined and equitable just transition for our workers, communities and businesses who have to date been supporting our oil and gas sector but who now are key to maximising our potential across new energy technologies," Ms Marin said.
"We need them to know that they are vital to our energy future, and that they will be supported and valued. From taking a Team Scotland approach to securing new inward investment, to harnessing the unique and valuable insight, expertise and experience that north-east business community has, I am determined to work collaboratively to ensure that Aberdeen, and the North-East of Scotland, remains at the heart of our energy industry for many years to come."
---
Joining the Minister will be speakers from Floatation Energy, Burness Paull, Invest Aberdeen and Zero Waste Scotland.
You can still register for free to attend the event at: http://www.investabz.com/
Recommended for you

Tackling the stigma of shared parental leave