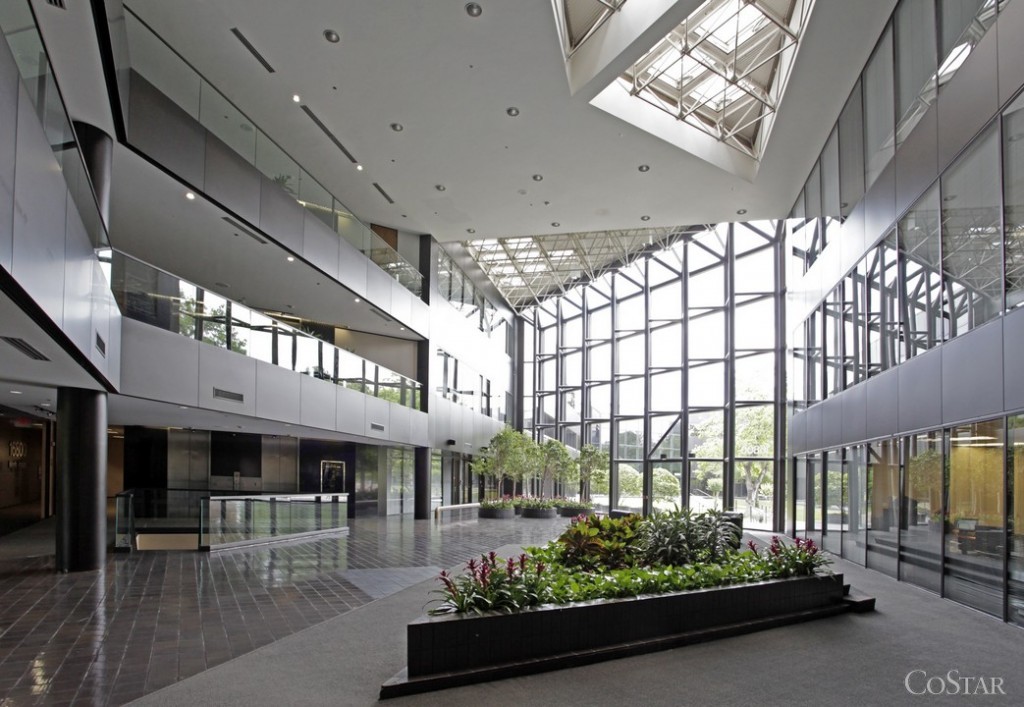 With so much to take in at this year's Offshore Technology Conference (OTC), one can forget that Houston is an exciting city with many things happening beyond the walls of the NRG Arena. While attending OTC you definitely want to connect with industry leaders, but don't forget to explore what the Houston market can offer your company. The Greenspoint District is ready to help you explore your options.
The Greenspoint District extends a welcoming hand to international companies looking to expand their business to the United States. The District is positioned as an international business center strategically located in North Houston. Many of Houston's largest companies call Greenspoint home, including global leaders in oil and gas, advanced manufacturing, technology, engineering, distribution and logistics.
It's an exciting time to be in North Houston. For the first time in decades, there are large blocks of office space available in Greenspoint. This creates a tremendous opportunity for firms looking to locate in one of the region's key energy corridors. Several real estate industry experts who represent the submarket's office buildings see Greenspoint's newly and soon-to-be vacated space as nothing but a positive.
In a recent interview, Colvill Office Properties' director of leasing Richard Barbles and vice president Damon Thames indicated that the region will benefit from the space, stating that corporations located here tend to remain for quite some time. ExxonMobil called Greenspoint home for 30 years, and "the only way it could do better was building its own state-of-the-art campus."
Despite ExxonMobil's slow exit from the Greenspoint submarket, the District remains a popular choice for commercial space. In fact, several companies have already recommitted to the area to take advantage of the space ExxonMobil is vacating, and additional tenants are deciding to move into the submarket as well. Nabors renewed their lease and will expand in Greenspoint. While Swift Energy announced they would take a short move across the street to relocate into some of the vacated space. Both of these organizations have called the area home for more than 15 years. HealthHelp also chose to stay in Greenspoint for an expansion, citing the submarket's proximity to other business centers and residential areas in the city as the predominant reason for staying put.
The Greenspoint District truly is the downtown of Houston's north side, conveniently located within a 30-minute drive time of not only Downtown but the Galleria area, The Woodlands, and other key residential communities. A major draw for the District is the proximity to George Bush Intercontinental Airport (IAH), located just 10 minutes from Greenspoint via the North Sam Houston Parkway. The District also benefits from excellent fiber capacity being situated at the crossroads of the national north/south and east/west fiber feeds. Greenspoint also is a value to organizations looking for prime office space and location at comparable rates.
For so many reasons, the Greenspoint District is a prime location for corporations, offering both quality office buildings and connectivity to both the greater Houston region and the world. Companies also can benefit from relocation assistance. Greenspoint District staff have years of business and community development experience and are available to help companies negotiate government, business and cultural policies and practices that are essential to entering the market. The Greenspoint District can provide information on topics ranging from immigration and financing to construction permitting and legislative advocacy.
As tenants vacate large blocks of office space, it only provides ample opportunity for other companies and corporations to benefit from the area's location and amenities, as well as the District's relocation assistance. Visit www.greenspoint.org for more information.
Recommended for you

A worthless oilfield and the CEO's $100m windfall