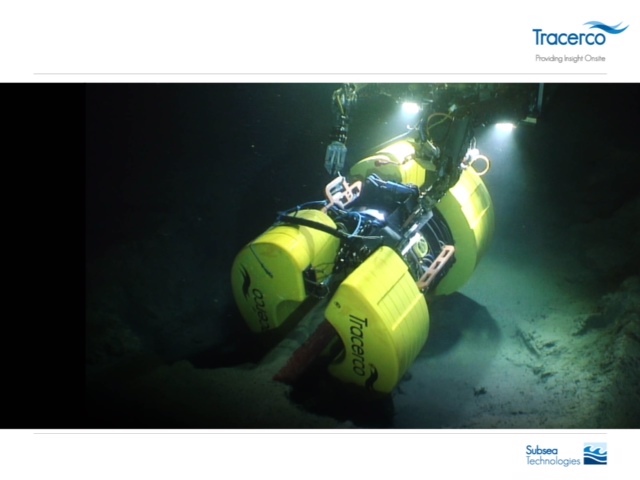 Shell has completed a technlogy first after deploying a subsea CT scanner to its Gulf of Mexico deepwater flowlines.
The industry giant worked with Tracerco, which is part of FTSE100 Johnson Matthey Plc, to deploy the device at a depth of 4,200ft.
Lee Robins, Tracerco's head of subsea services, said the firm harnessed the power of the medical field to boost the instant, pipeline information feedback available to the industry.
"From the same scan we take a 360degree wall map of the pipeline," he added.
"Shell took the plunge.
"This is the first time such a complicated instrument has been taken to the bottom of the Gulf.
"We were all sitting there crossing our fingers that it worked and luckily it did."
The pair worked together on an extensive R&D programme before deploying the device, which can operate as deep as 10,000ft.
The scanner attaches to the outside of the flowline, allowing production to flow freely.
The technology, dubbed Discovery, captured more than 250 CT scan images over a pipeline length of 50,000 feet.
The early adaptation was break from the historic 'race to be second' mould.
Don Nelson Shell's subsea specialist said: "Sometimes we think we would like to be third".
"But it's really about the value of deployment more so than the cost of the day rate. We need to look beyond that and going forward that will be the method we use in determining these things."
The device would also be suitable to deploy in the UK's North Sea, according to Robins.
He went on to praise Shell's early adaptation of the technology.
He said: "We looked at the CT and cat scan technologies and took them from the hospital and medical field and applied them to the the subsea environment.
"For the Gulf of Mexico it was Shell that really took the plunge and was the first adaptor of this technology.
"There's more of a frontier spirit here in Texas. People tend to think that way more so here than in the North Sea."
The technology was a the recipient of an OTC spotlight on new technology.
Recommended for you

STATS Group signs supply deal with Malaysia's EPOMS