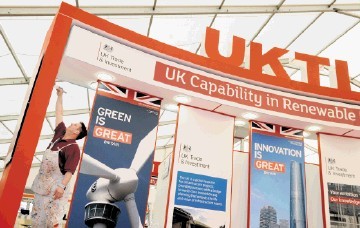 The Irish-Scottish Links on Energy Study (ISLES) project partners are set to announce their key emerging findings from the second phase of their research at All-Energy 2015.
The project is a collaboration between the Scottish Government and its counterparts in both Ireland and Northern Ireland.
It aims to both facilitate and stimulate investment in an offshore transmission network to support the integration of renewable energy resources.
The latest phase of the project has evaluated market, regulatory and other challenges to co-ordinated development of offshore networks.
A draft on a spatial plan for an offshore grid has also been developed and consulted.
The ISLES II output will be announced at All-Energy 2015 on the first day of the event.
Chris Stark, the Scottish Government's head of electricity and deputy director of energy and climate change will present the findings to delegates.
More than 450 exhibitors are expected to attend All-Energy which will take place from May 6-7 at the SECC in Glasgow.
Follow @energyvoicenews for all the latest from the show.
Recommended for you

AREG launches 2023 photography contest to capture energy transition in action