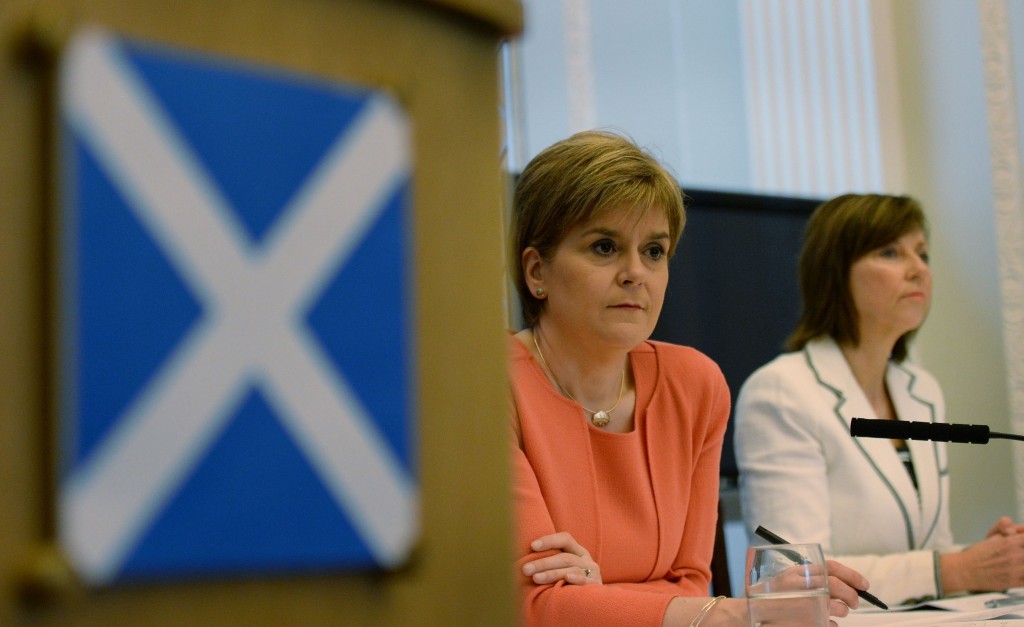 First Minister Nicola Sturgeon has revealed that £43million is to be invested in low carbon infrastructure around Scotland.
Shared across 13 projects, the investment represents one of the largest direct energy investments in the last decade.
The funding, awarded by the Low Carbon Infrastructure Transition Programme (LCITP), will be matched by a minimum of £43 million from private and public sector partners.
Projects include an innovative local energy system on Fair Isle, an energy storage project in Shetland, low-carbon heat networks in Dundee, Stirling, Clydebank and Glenrothes and the installation of a heat pump on the River Clyde to serve the Gorbals area.
Speaking at the All Energy Conference in Glasgow, the First Minister said: "These projects have great potential to help us tackle climate change, and remain at the forefront of low carbon and renewable innovation.
"They will also bring economic benefits – in terms of savings and jobs – to local areas across the country.
"Scotland has some of the most ambitious emissions reduction targets in the world.
"Over the past 10 years, our pattern of energy consumption has changed considerably, helping us to meet – and exceed – our 2020 target for reducing energy consumption, six years early.
"We are determined to build on this success, and we are now seeking views on a new target through our draft Energy Strategy – for 50% of our energy consumption – spanning heat, transport and electricity – to be met by renewables by 2030.
"With Scotland's world-leading expertise in renewables, which employs at least 11,000 people, and a growing workforce of at least 58,000 in the low carbon sector, I am confident of our future success."
The reaffirment to the 50% renewables target was welcomed by environmental group WWF Scotland.
Dr Sam Gardner, Acting Director of WWF Scotland said:
"We're delighted to hear the First Minister reaffirm her Government's commitment to meeting half of Scotland's energy needs from renewable sources by 2030.
"Choosing the iconic All Energy Conference to make the announcement sends a strong message to business and industry, both here and globally, that renewables are at the heart of Scotland's economic policy and that Scotland plans to expand its amazing progress on renewable electricity into the heat and transport sectors."
The Low Carbon Infrastructure Transition Programme is a collaborative partnership led by the Scottish Government, working with Scottish Enterprise, Highlands and Islands Enterprise, Scottish Futures Trust and Resource Efficient Scotland.
It focuses on the acceleration of low carbon infrastructure projects across public, private and community sectors, helping them to create investment business cases and secure capital finance from public and private sources.
The programme is supported by the European Regional Development Fund.
The Scottish government consultation on the draft Energy Strategy is open until 30 May.
Recommended for you

BP advertises collaboration openings on Scottish offshore wind farm