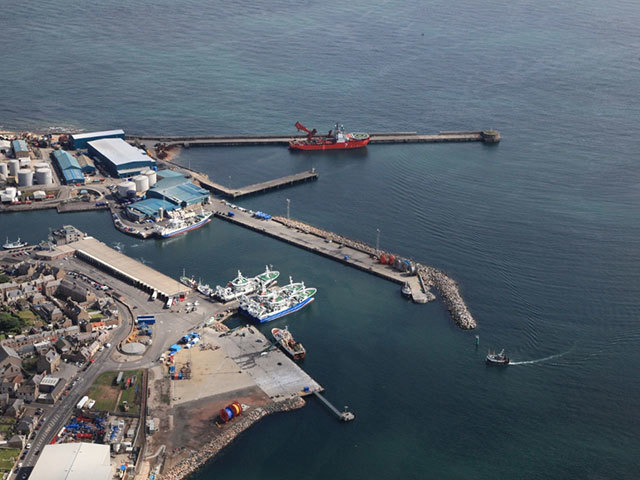 Peterhead is ready for North Sea decommissioning, according to one entrepreneur.
Carolyn Maniukiewicz, chair of Peterhead Energy Hub, has brought several key partners together in a bid to bring more work to the north-east fishing port.
The 'hub' is a partnership between Peterhead Port Authority, ASCO and NorSea Group.
Its goal is to target subsea, renewables and decommissioning work and anchor the associated supply chain in Aberdeenshire.
She said: "The idea is people working together, bringing work to Peterhead.
"We're interested in every sector right now. Subsea is picking up, we're taking a lot of renewable turbine business at the moment. We've got Statoil's Hywind, we've got some of the offshoots from the Beatrice.
"What we've been working on for the decommissioning side is making sure that from start to finish, we have the supply chain in Peterhead.
"We don't think we're going to be surprised by anything."
She added: "We know we're not going to get things like the Brent Delta but smaller things we can do.
"We've been doing decommissioning for years – it just wasn't called that.
"We are working with people to break down the barriers."
And the key to moving so fast, according to the businesswoman – private company backing with no middle managers.
She said: "Partly I think part of our success is that we are private sector led.
"We don't get funding – we just do it. It's so refreshing."
Maniukiewicz attended the All Energy conference in Glasgow this week and said she had received a good deal of interest from firms interested in using Peterhead over other ports.
She said: "We've been doing quite a lot of things so far – we've just not really shouted about.
"They people in the know – they know.
"It's been a good show, we've had quite a bit of interest from companies.
"Some of them are even asking about land availability in Peterhead as they are considering putting a base there. It's ideal cause of the supply chain."
Recommended for you

African Energy Chamber launches internship programme