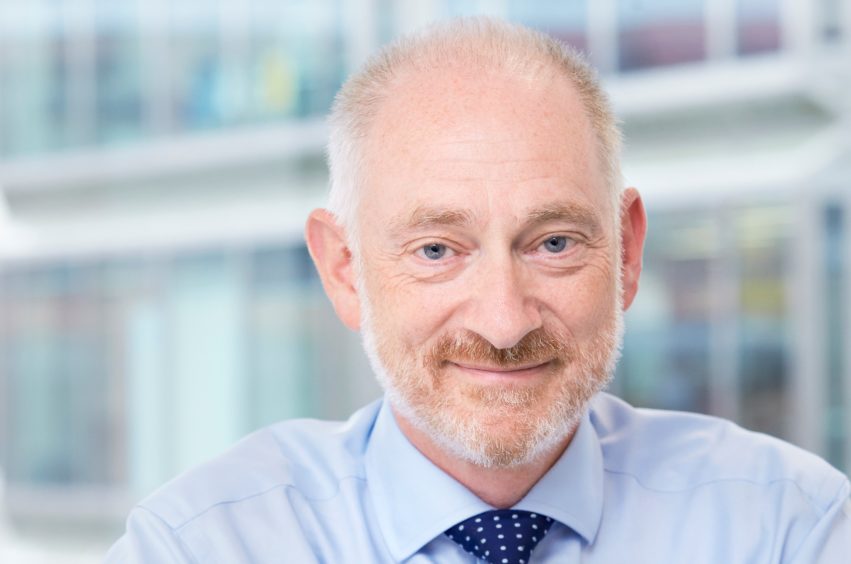 Orsted's UK boss last night called on the country's offshore wind sector to pick export "battles" like to the North Sea oil and gas industry and "win them on a global stage".
Benj Sykes, Orsted's UK vice-president and chairman of the UK Offshore Wind Industry Council (OWIC), said the "prize" in the sector would be the ability to globally export skills and services.
Mr Sykes, who has previously worked for Shell and Hess, urged the UK offshore wind sector to follow the lead shown by the north-east's subsea oil and gas industry.
Speaking during the All-Energy Conference 2020 webinar, he said: "This is a global market and we're talking about huge volumes – well over 1000 gigawatts (GW) globally.
"The prize in this industry is to be good at exporting, to have goods and services that the world wants.
"I come from an oil and gas background, I have seen the success of the subsea oil and gas industry of exporting the capabilities developed in Aberdeen and the north-east and how they've taken it globally.
"What I would like to see is for us to find ways to do the same, we need to pick our battles and we need to win them on a global stage."
Mr Sykes and ScottishPower Renewables' Jonathan Cole also tipped floating wind sector to be "big", if the industry develops over the next five years.
Mr Cole, whose firm recently announced trials with Norwegian Olav Olsen on floating wind technology, said UK authorities had to "start taking floating wind more seriously" if it wants to "get anywhere near" the 75GW target to meet net zero.
But he warned that getting big "depends on a couple of factors".
Mr Cole said: "Right now, comparing floating to fixed-bottom offshore wind, floating is way more expensive because the structures are bigger and they're more expensive.
"But the advantage it has is that it's much more prone to mass production and install ability is much easier if you have the right infrastructure in place.
"But in order to take advantage of that you need to have scale and a rationalisation of the technology race that we're in – there's more than 60 concepts right now.
"What you need in the next five years is enough scale of projects coming into the market and enough technologies to take that scale and use it to start driving the cost down.
"If that happens, it's entirely conceivable that floating can make a contribution to the 2030 target, but it's all about timing.
"Eventually floating is going to be a big part of our industry."
Recommended for you

COP opens global floating wind centre in Edinburgh