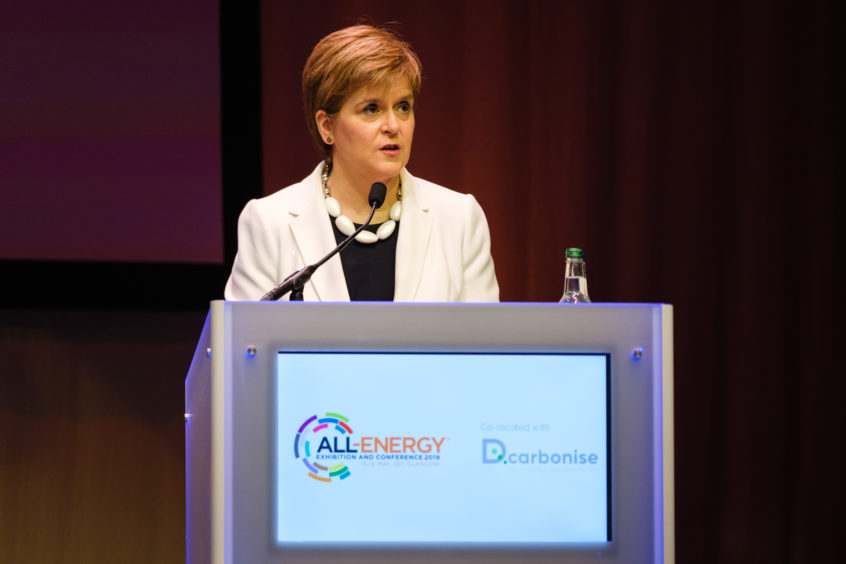 Nicola Sturgeon will launch next week's All-Energy & Dcarbonise Virtual Summit, it was announced yesterday.
The first minister will kick off the event by introducing The Green Recovery – the first of eight webinars being held on Tuesday, Wednesday and Thursday.
The virtual summit is a replacement for the 2020 edition of All-Energy – the UK's largest renewable and low carbon energy exhibition and conference – that was postponed from May to September and then to November, due to Covid-19.
Judith Patten, the event's project director and webinar creator, said: "It is obviously an exceptionally busy time for the first minister, and we are extraordinarily grateful to her for giving time to deliver this introduction."
The first 18 All-Energy/Dcarbonise webinars, held since May, attracted 11,740 registrations, converting to 7,664 online viewers.
Recommended for you

First Minister plans "urgent summit" with energy cos and consumers