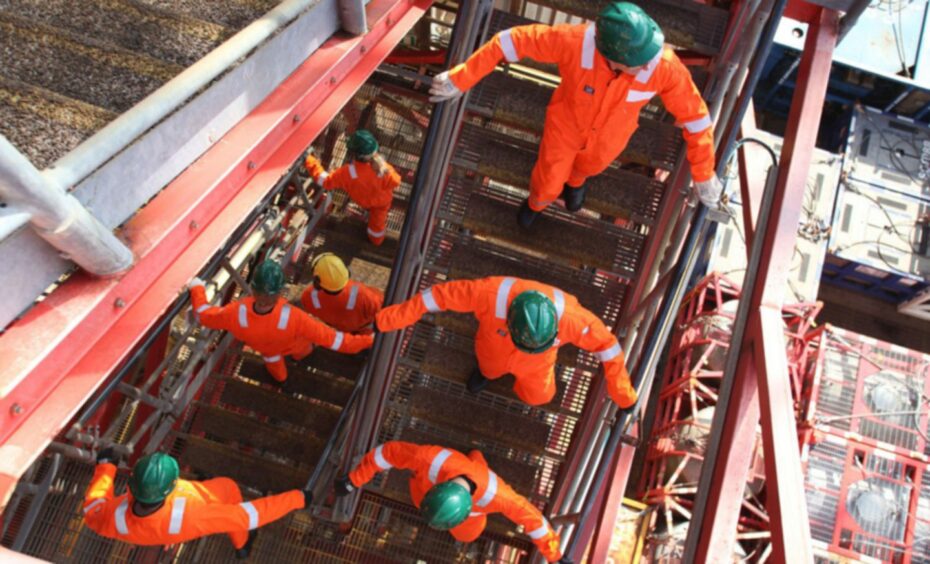 Humza Yousaf has called for all parties to find a resolution to the swathe of strikes currently taking place across the North Sea.
Scotland's First Minister also saluted the "phenomenal contribution" that offshore oil and gas workers have made to Scotland over the years.
More than 1,000 people employed by the likes of Wood, Petrofac, Stork downed tools yesterday morning as part of a fresh round of strikes.
Coordinated by Unite, the dispute is over basic rates of pay for offshore workers, as well as working conditions and shift patterns.
This latest set of strikes is due to wrap up tomorrow morning, but union bosses have warned that members "remain fully prepared to fight on for a better deal".
Dozens of North Sea assets operated by various companies have become bases for picket lines, with 1,200 workers walking out.
Among the platform impacted are the Brent Charlie, Buzzard and Shearwater, as well as the Triton FPSO.
Speaking to journalist at the All-Energy conference at the SEC in Glasgow on Wednesday, Mr Yousaf said: "We is absolutely committed to fair work, and we've made that a central tenet of our government.
"These matters are between employers and employees and they have to be resolved. Our oil and gas workers have made a phenomenal contribution to Scotland, and I'm really hoping they can solve this dispute."
Mr Yousaf also made the case for there being "no new extraction" of hydrocarbons from the North Sea, unless there is a "good reason to do so".
A long running issue
Fuelling the fires of worker indignation have been the eye watering balance sheets of oil and gas companies, with a number of majors recoding record profits in 2022.
Shauna Wright recently branded BP's first quarter takings a "huge slap in the face" to offshore employees grappling with the UK's cost-of-living crisis.
For well over a year now, strikes have been a near weekly occur in the North Sea, sparking concerns about the UK's security of supply.
Following the culmination of the first round of strikes, trade body Offshore Energies UK called for engagement to find a constructive way to address concerns.
Recommended for you

'We need more projects like Rosebank': Industry reacts to oil field approval