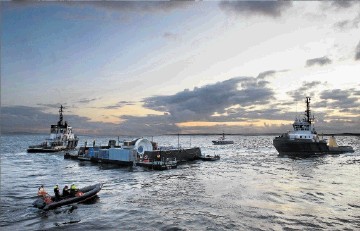 The Orkney vessel trials proved marine energy can be supported at a local level, saving thousands of pounds.
Scotland's Energy Minister Fergus Ewing praised the "pioneering" trial for illustrating marine energy could be produced on a much smaller scale at this year's All-Energy conference.
Wave and tidal developers can be buoyed down by stark installation and operations costs.
However, the Orkney vessel trials demonstrated by tapping into the local supply chain the industry could streamline its processes.
Under the scheme more than 120 people and 20 community groups worked on 60 vessel operations.
The trial found marine energy developers could save up to 80% on installation costs by utilising a gantry barge and other local vessels rather than commissioning large dynamically positioned offshore construction vessels.
The Orkney vessel trials project, which has been facilitated by Orkney consultancy Aquatera Ltd, in association with the European Marine Energy Centre (EMEC), was launched by Mr Ewing last year.
He said: "The Scottish Government is committed to capitalising on the pioneering research and development work taking place in Orkney.
"In 2013 we provided funding of £1.1 million to EMEC to support a project that would assess the capabilities of the local fleet of vessels within the Pentland Firth and Orkney waters and how these vessels could apply their skills to supporting Scotland's marine renewables industry.
"Using local vessels to the best of their capabilities not only creates a great local economic impact but provides an important service to the development of the industry, through constant learning and cost reduction".
Neil Kermode, managing director of EMEC, added: "The results from this first project have been very promising, demonstrating just what can be done with our local fleet, and instigating safety enhancements and cost savings for those in the marine renewables industry.
Recommended for you
X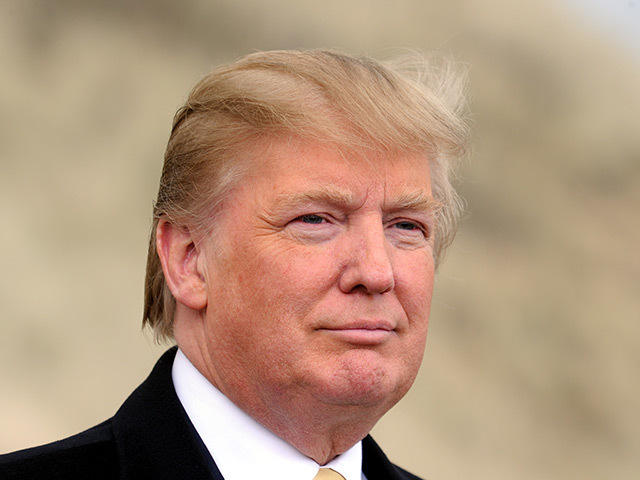 Aberdeen committed to EOWDC as Trump talks loom says director