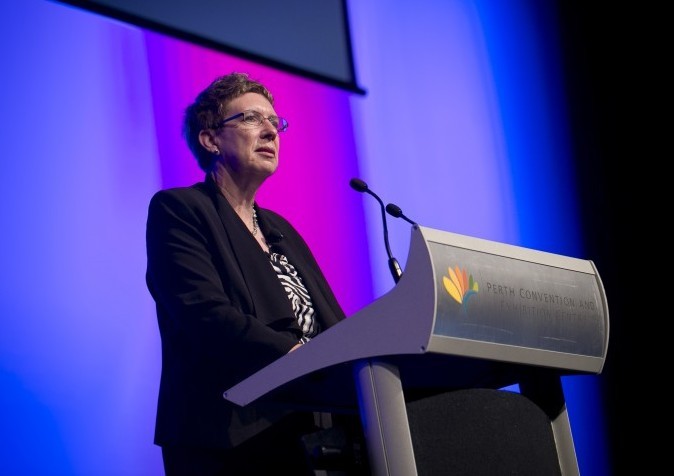 Tuesday, 14 October 2014
9:00–10:30 – Crombie Suite
Welcome & Introduction
Mr. David Paganie, Chief Editor, Offshore Magazine, PennWell Corporation David Paganie is Chief Editor of Offshore magazine and Conferences Director of PennWell's Offshore Group. He oversees the Offshore international conferences and all print and digital content.
Prior to joining PennWell in 2005, Paganie served as editor of offshore field development international at ODS-Petrodata (now IHS-Petrodata); and as an analyst at Baker Energy (now Wood Group). He has over 16 years of experience in the upstream offshore oil and gas industry. Paganie holds a Bachelor of Business Administration degree with a specialty in finance from Ohio University.
Keynote Address: Taking Technology to New Depths
Mr. Craig May, Managing Director, Chevron Upstream Europe Craig currently serves as Managing Director of Chevron Upstream Europe's (CUE) Strategic Business Unit. Headquartered in Aberdeen, Scotland, CUE manages exploration and production in the UK, Norway, Netherlands, Denmark and Greenland.
Craig earned a Bachelor of Science degree in Civil Engineering from Mississippi State University and a Master's Degree in Civil Engineering from Tulane University. He began his career with Chevron in 1981. Prior to joining CUE, Craig served as Chevron Energy Technology Company's General Manager for the Facilities Engineering Department, which serves as a centre of expertise for engineering disciplines including mechanical, subsea and pipeline, civil structural, process automation and reliability and integrity.
Over his career, Craig has also held a variety of positions in construction, facilities, project and technology management in various countries around the world. Craig and his wife Betty live in Aberdeen, Scotland in the United Kingdom.
Operator Perspective: UKCS – Perspectives from a 'Newcomer'
Mr. Gunnar Breivik, MD, Statoil Production UK Ltd. Gunnar Breivik has held positions as OIM, SVP corporate HSE, and VP Logistics & Emergency Response in Statoil and now serves as MD of Statoil Production UK (Ltd) in Aberdeen responsible for Statoil's oil & gas upstream activities on the UKCS.
He has more than 30 years' experience from the oil & gas industry within engineering, hook-up/commissioning, and operation & maintenance. Breivik graduated in 1981 as Master of Science – chemical engineer. He started in Phillips Petroleum in 1982 and joined Norsk Hydro in 1985 (merged with Statoil in 2007).
Industry Outlook: Deepwater Market; Challenges & Opportunities
Mr. John Westwood, Chairman, Douglas Westwood With 40 years' experience of the oil & gas industries, John has been associated with DOT since the very first conference. He has a background in underwater research, followed by 12 years in subsea contracting and has founded four companies ranging from the world's first work-class ROV operator to energy business research firms.
In 1990 he formed international energy business advisors Douglas-Westwood where he is now Chairman. John was the first person to forecast the future value of the deepwater market and is still editor of Douglas-Westwood's annual 'World Deepwater Market Forecast'.
Described as a "top energy research group" by the Financial Times, the multi-award-winning firm acts as advisors to industry, finance houses and governments and has clients in 72 countries.
NORTH SEA OUTLOOK:
OPPORTUNITIES AND CHALLENGES – CROMBIE SUITE
11:30 – 13:00
Chair: Dr. Patrick O'Brien, CEO, ITF
MR. Philippe Guys, CEO, TOTAL UK
Mr. Tony McGarva, Rosebank Subsurface Manager, Chevron Upstream Europe
Tamara Sebire, Catcher Area Development Manager, Premier Oil
For more information or to register visit 
http://www.deepoffshoretechnology.com/register.html