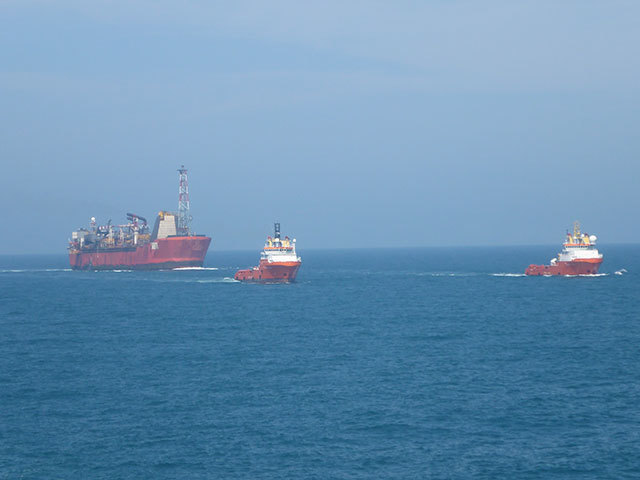 Companies need to have more confidence in new technologies if offshore projects are going to succeed, claims a leading BP engineer.
Euan Duncan said important lessons could be learnt from previous projects carried out across the oil and gas industry.
He spoke at the Deep Offshore Technology conference 2014 about BP's past and present learnings on enhanced oil recovery projects (EORs).
The oil major is currently using oil recovery techniques across the UK continental shelf to improve the oil extraction from its key projects.
He said: "While EOR is initiated in a subsurface world, it lives and dies by the success of its integration into a complex development scheme involving all disciplines.
"Confidence in the technology is critical to success and when initiating a new technology project the focus on building confidence within the company and externally is key."
Duncan said in an enhanced oil recovery scheme, the primary targets are pore scale efficiency improvement and sweep improvement.
BP currently have a number of EOR projects, including the Schiehallion oilfield which is 110 miles west of Shetland.
When addressing delegates, Mr Duncan reflected on the lessons gained from the Miller field, which was discovered in 1982.
He said: "The main new aspect of the scheme was that it involved wet gas injection, creating a combination of high pressure and corrosiveness causing issues with compressor seal integrity.
"Compression was started in 1997 but failed after one month's injection. Compression re-started a year later but was not stable until mid-2000.
"In 2000, with a mature field and low oil prices there was a conflict between selling the gas, and re-injecting gas for a long pay-back EOR scheme.
"Gas injection uptime never achieved greater than 50%. At the time when the EOR WAG project commenced, the concept of 'cost reduction in a new era' (CRINE) was in place.
"The combination of leading-edge technology and a schedule appropriate to off-the-shelf technology, caused pressure on both the contractors and BP staff."
He also touched upon Clair Ridge, highlighting its successes.
The Clair Ridge field contains an estimated eight billion barrels of oil, with an estimated 120,000 barrels per day production at peak levels.
It was discovered in the 1970s but was out of drilling reach for oil companies at the time.
Mr Duncan said one of the major obstacles BP faced was "internal BP confidence" and he said it had been critical to overcome the resistance perceiving by the "complex design and engineering."
The company had to create a degree of integration and collaboration between field and research teams.
He added in line with internal confidence, external confidence was just as important in developing processes with other partners at Clair Ridge in understanding "benefits and risks".
Mr Duncan said: "We are going to have to learn a lot more efficiently and quickly from each other. How do we get that learning time reduced and share that knowledge with each other is something we are going to have to improve on."
He added the partnership between different companies on the Schiehallion field including Shell and Statoil had "really helped" bring improvements forward.