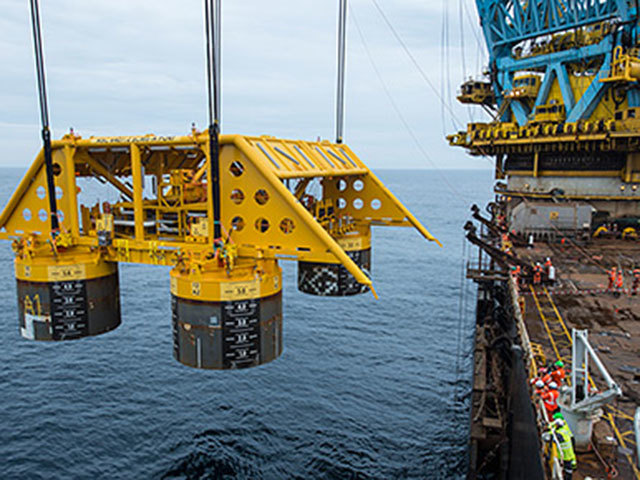 The chief executive of oil and gas facilitator ITF said techniques used in deepwater could also be beneficial to the oil and gas industry in the North Sea.
Dr Patrick O'Brien spoke on the final day of the Deep Offshore Technology International 2014 (DOT) about techniques which leverage more energy sources in the UKCS.
He: "We need a mix of operators in this UK basin because of the role smaller companies play in taking up pockets of oil keeps this reservoir going.
"Subsea water injection for example, traditionally we've done this from the platform, treating the water before we inject it back down into the reservoir.
"Now there are developments going on where by you can put these kind of nano filtration separation facilities on the subsea floor so it means if you're in a remote location you re-inject straight away.
"I think a lot of our operators here in the North Sea, but there is an issue around availability on topside.
"This kind of technology is quite good and ITF has been working very closely on this low salidity and we've been looking at these kind of technologies.
"There was talk around using these methods in deepwater but there's great opportunity for it in the North Sea as well."
More than 200 joint industry projects have been launched by ITF which recently became involved in the new Technology Leadership Board, launched by the UK government industry forum PILOT.
Dr O'Brien said the industry needed to be more technological savvy if is to unlock the North Sea's remaining potential.
He said: "Just take Statoil for an example they're very much to the forefront and I know they've spoken at the conference about their real drive to go with the subsea factory and I know they're looking at brownfield developments in Norway.
"If they're doing that and they're taking the lead we need to be doing that as well.
"There's more potential for that kind of application and the technology in our North Sea environment but to date it has been applied in fairly significant projects.
" And they're big pieces of kit and they're expensive pieces of kit but now at least the technology is being applied and proven.
"We need to look at what opportunity there is to create more cost effective solutions that could be applied to more emerging field developments and be used to get more out of our North Sea."
Recommended for you

Interview: UK energy minister reaffirms oil and gas support ahead of COP26