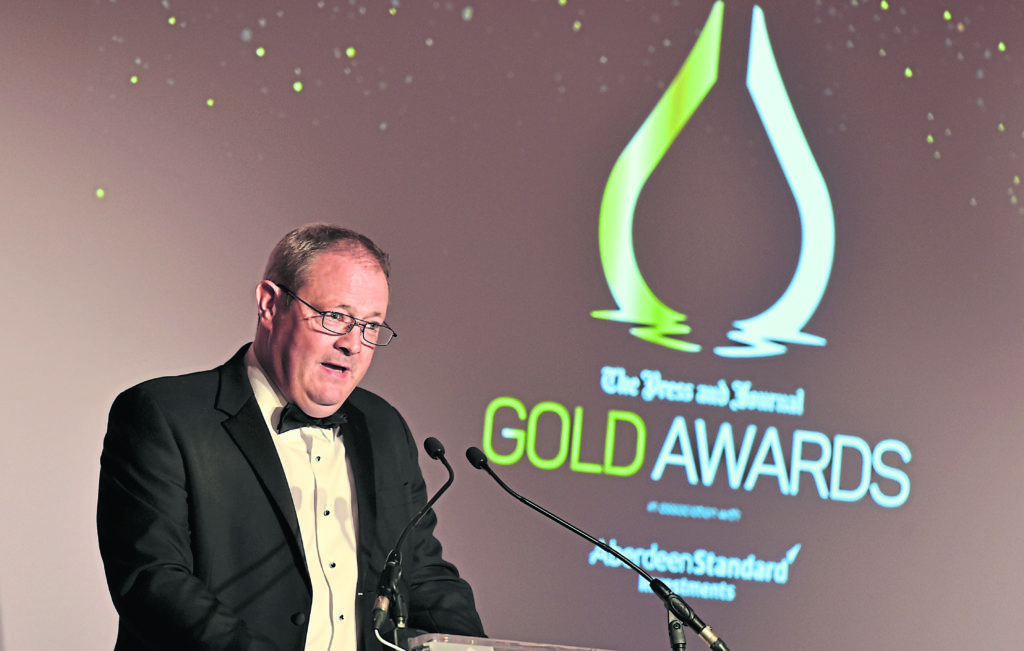 Outstanding companies, both big and small, will be recognised at this year's Press and Journal Gold Awards.
Entier, Nexen and TWMA will battle it out to be crowned Large Company of the year at the annual ceremony which celebrates success and innovation in the north-east's oil and gas industry.
While ICR Integrity, SengS and Siccar Point Energy are all in the running to be named Small Company of the year.
Talent from across the oil and gas industry has been whittled down after months of searching to a limited selection of successful companies and individuals.
Respected business and energy figures gathered last month to run the rule over a strong list of nominees.
Members of the judging panel had the difficult task of sorting the best from the rest ahead of the glamorous awards ceremony which will take place at the Marcliffe Hotel and Spa later this year.
Judges were highly impressed by the outstanding quality of candidates discussed during the session, which was hosted by Simmons and Company International.
Lise Julie Dean, director of sales and distribution at Widerøe, sponsors of the small company of the year award, said: "For more than 80 years Widerøe has played a part in the Norwegian oil adventure and understands the needs of the energy sector – and the importance of its links with Scotland.
"Sponsoring these important awards is another exciting step on our journey towards strengthening these connections." She added: "Our involvement in the 2018 Gold Awards is an exciting development in our long and proud association with Aberdeen.
"We look forward to playing a part in celebrating the achievements which these prestigious awards celebrate."
Finalists in the small company of the year category believe they are leading the way in their sectors.
ICR Integrity believes no other service company offers an integrated combination of pipeline and structural maintenance in-house like them.
They believe they are becoming recognised as a worldwide leader for reliability and quality of services and pride themselves on doing it right first time with integrity in everything they do.
SengS is an engineering company founded in 2012 which provides engineering design, consultancy, IRM project support, testing and flushing, subsea tooling and repair and refurbishment of subsea and topside applications.
The firm says it believes they can provide a service that will ultimately reduce its clients' overheads without compromising quality and experience.
Siccar Point Energy is a full cycle production, development and exploration company focussed on "high-quality, low-cost, long-life assets" on the UK Continental Shelf.
It says its strategy is to build a portfolio of assets where they can utilise its extensive North Sea experience to create value through follow-on investment and reserves growth whether it be infill drilling, life extension, new developments or exploration.
Those hoping to be named large company of the year believe they are industry leaders in their field.
Entier is a multi-award winning firm which supplies catering services to offshore installations and offices around Aberdeen.
Nexen is an upstream oil and gas company who claims they responsibly develop energy resources in the UK North Sea, offshore West Africa, the United States and western Canada.
While TWMA says it is a market leader in the provision of specialist drilling waste fluids and solids processing both onshore and offshore.
Recommended for you

­EV Private Equity on impact investing and the energy transition