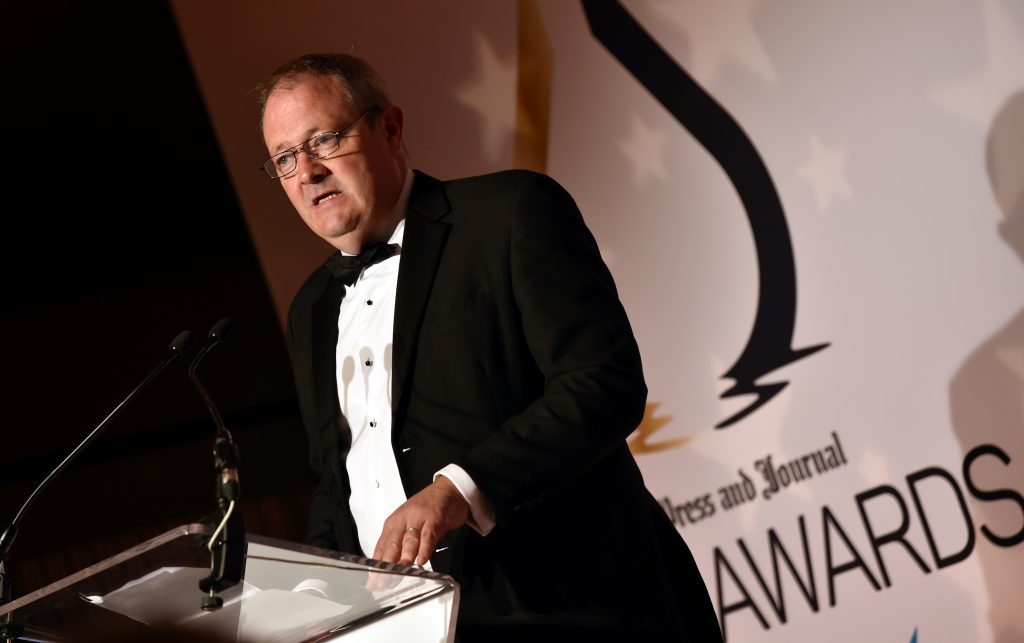 The Press and Journal celebrated the reinvigoration of the North Sea oil and gas industry last night at the fourth annual Gold Awards.
Hundreds of people attended the glittering bash at the Marcliffe at Pitfoldels to recognise 10 worthy winners, hosted by BBC One's Final Score host Jason Mohammad.
Robin Watson, the chief executive of energy services giant Wood was inducted into the Gold Awards' Hall of Fame by main event sponsors Aberdeen Standard Investments.
Meanwhile Shell's UK upstream vice-president Steve Phimister received the Industry Leader gong.
Almost 30 businesses and individuals were shortlisted across the 10 categories.
The Renewables Award went to Sparrows Group and TAQA received the Health and Safety accolade sponsored by Kelvin TOP-SET.
Robert Mitchell of ICR Integrity received the Apprentice Award sponsored by Trojan Crates, with Stuart Hamilton of Fugro being highly commended.
The Above and Beyond accolade, a newly introduced category from Bristow Helicopters, went to Louise Duncan of Chevron.
Another new category was the Dr Mildred Dresselhaus accolade to recognise women in the energy industry, which was picked up by Fiona McKie of Wood.
Entier was named Large Company of the Year and Siccar Point Energy received the Small Company of the Year recognition, sponsored by Wideroe.
Last but not least, the Innovation Award sponsored by Balmoral Group went to Tendeka.
Richard Neville, editor-in-chief of the Press and Journal welcomed guests, and praised the efforts of the industry to make the North Sea more competitive.
He said: "The energy industry is in a much better place now than it was in 2015 when the inaugural Gold Awards ceremony was held.
"Oil prices are much higher and new entrants backed by private equity have reinvigorated the North Sea and brought in fresh investment.
"More established players are focusing on their core assets and seem intent on exploiting the vast potential that still remains, particularly west of Shetland.
"This hasn't happened by accident. The industry and its regulator have done a commendable job of making the basin more competitive and companies are taking on board the need to transition to a low carbon future and make better use of Scotland's green energy potential."