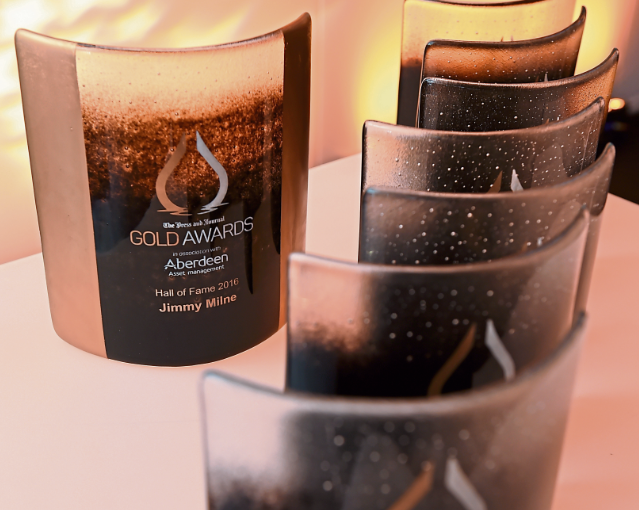 The finalists for the 2019 edition of The Press and Journal Energy Voice Gold Awards can be announced for the first time today.
Judges have whittled down contenders for the competition, which is held in association with Aberdeen Standard Investments (ASI) to celebrate excellence in the UK energy sector.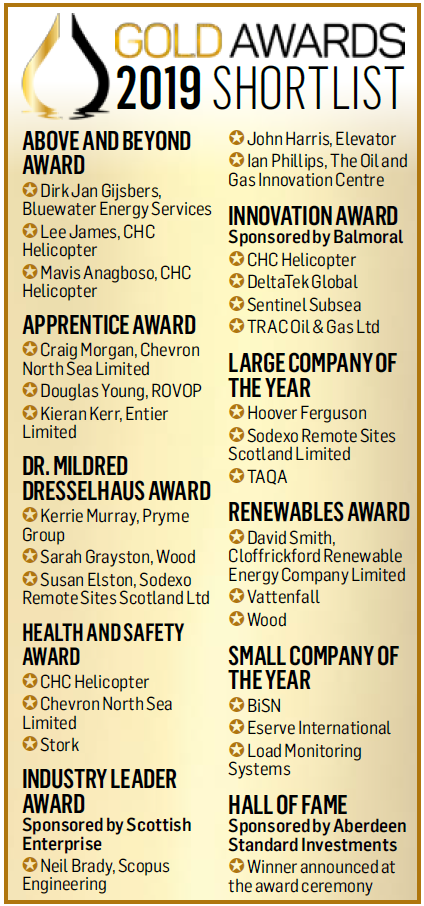 ASI chairman Martin Gilbert said: "Congratulations to all of the finalists who have been shortlisted. The quality of submissions is testament to the talent, professionalism and innovative outlook of the energy industry. The judges face a difficult task in the next stage among so many worthy candidates."
The above and beyond gong recognises outstanding employees, while the innovation accolade – sponsored by Balmoral Group – is aimed at the people behind projects securing the industry's future.
Companies which keep the wellbeing of their workforce at the heart of everything they do are considered for the health and safety award, and the renewables award is targeted at successful projects and examples of innovation in the green energy sector.
There are small and large company of the year accolades up for grabs, while the Dr Mildred Dresselhaus award recognises outstanding women in energy. An apprentice award celebrates the future lifeblood of the industry, and the Scottish Enterprise-sponsored industry leader award celebrates leadership.
The latest inductee to the ASI-sponsored Hall of Fame will be revealed on the night of the ceremony at the Chester Hotel, Aberdeen, on September 6.
Tickets can be purchased via www.pandjgoldawards.com or by contact Laura Adam at laadam@dctmedia.co.uk, or on 01382 575308.