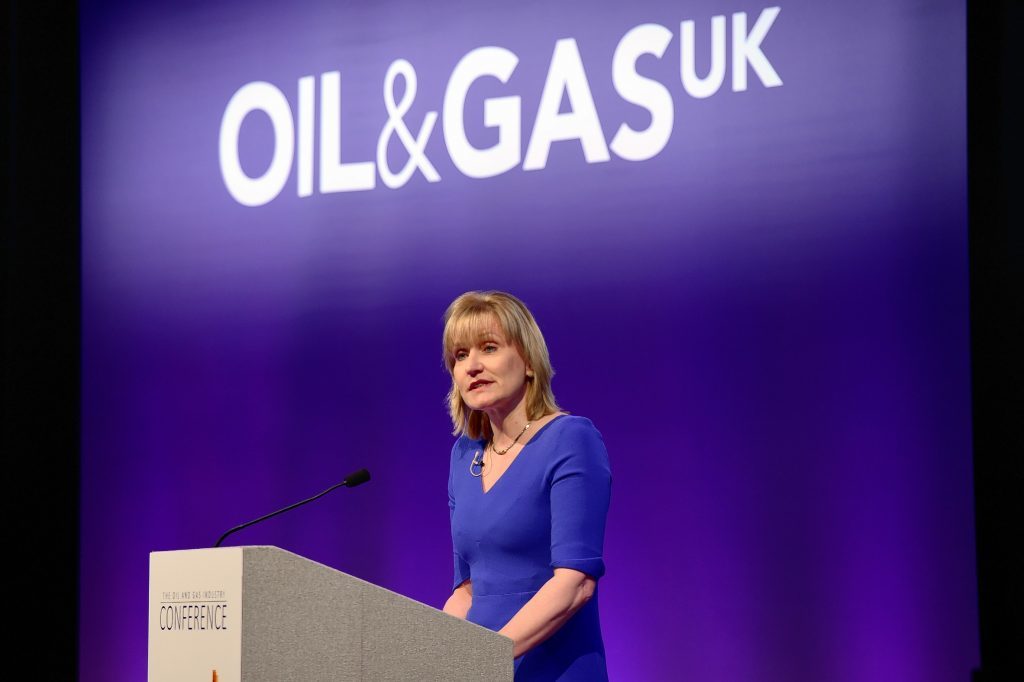 As Aberdeen welcomes delegates from more than 140 countries to the city for an intensive week of stimulating debate, fact-packed presentations and networking at Offshore Europe, Oil & Gas UK looks forward to sharing its update on where our UK offshore industry is heading next.
We will be launching Oil & Gas UK's 2017 Economic Report at our sell-out breakfast this week, providing an in-depth insight into the sector's current performance and future prospects. It is particularly apt that we will be doing this at Offshore Europe, which has an established reputation for its international outlook.
Our industry is international – oil and gas will continue to play a crucial role satisfying global energy needs, forecast to increase by 30 per cent between now and 2040. Two thirds of the UK's oil and gas requirements are produced from the UK Continental Shelf. While the sector is committed to supporting efforts to meet carbon reduction targets, we must balance this with being able to satisfy energy demand for the longer term. We continue to be "cautiously optimistic" about the progress we are making in terms of increasing our competitiveness as we improve our efficiency, streamline costs and safely increase production. However, as we all know – much more can be and still needs to be done.
Our improving competitiveness means that new sources of finance, including private equity investors, are being attracted to the basin, and with up to an estimated 20 billion boe remaining on the UKCS, there are sound reasons to be positive about the industry's future.
During 2017 we have seen around $6 billion invested in the UKCS and a series of changes in ownership of a number of assets. Recent examples include Total's acquisition of Maersk Oil, Shell's sale of some its North Sea assets to Chrysaor and the purchase of BP's Forties Pipeline System by petrochemicals company, Ineos.
We also expect around one third of total UKCS production in 2018 to come from the start-up of projects sanctioned for development a number of years ago. While this is welcome, the concern is that it reflects only the near-term outlook. If we take a longer-term perspective, the picture doesn't look so encouraging.
This is why I continue to say that more needs to be done in terms of reducing our costs and improving our efficiency. With forecasts suggesting that several multi-billion pound investment opportunities remain in company business plans, we need to work right across the supply chain, from operators through to SMEs and everyone in between to ensure these projects are economically viable and are taken off the drawing board and into action.
While we are all too aware of the pressure that some companies continue to be under, we have to stay the course in terms of our focus on efficiency and competitiveness so that we don't lose the benefits delivered by our progress to date. What a travesty that would be given the personal and professional challenges that have been experienced over the last few years. We have a great vehicle to help us do this. The Efficiency Task Force that we established over two years ago, can help drive the cultural change in business behaviour we must adopt if we are to rise to the challenge of an oil price that remains lower for longer, lower for ever. It's important to be excited, stimulated and motivated about being able to deliver in a marginal business world, and it is great to see excellent examples of companies across the supply chain working together to deliver world class business that we can all be proud of.
The industry is focusing on sharing good practice and tools to help deliver improvements on an industry-wide scale but this must go hand in hand with ensuring our sector secures a place at the heart of the UK Government's Industrial Strategy which needs a clear energy policy. This will be key to ensuring that our industry can continue to support hundreds of thousands of jobs, technological innovation, a secure energy supply for the country and remain a significant contributor to the UK economy.
Deirdre Michie is the chief executive for Oil & Gas UK.
Recommended for you

Oil majors report record first-half results across the board