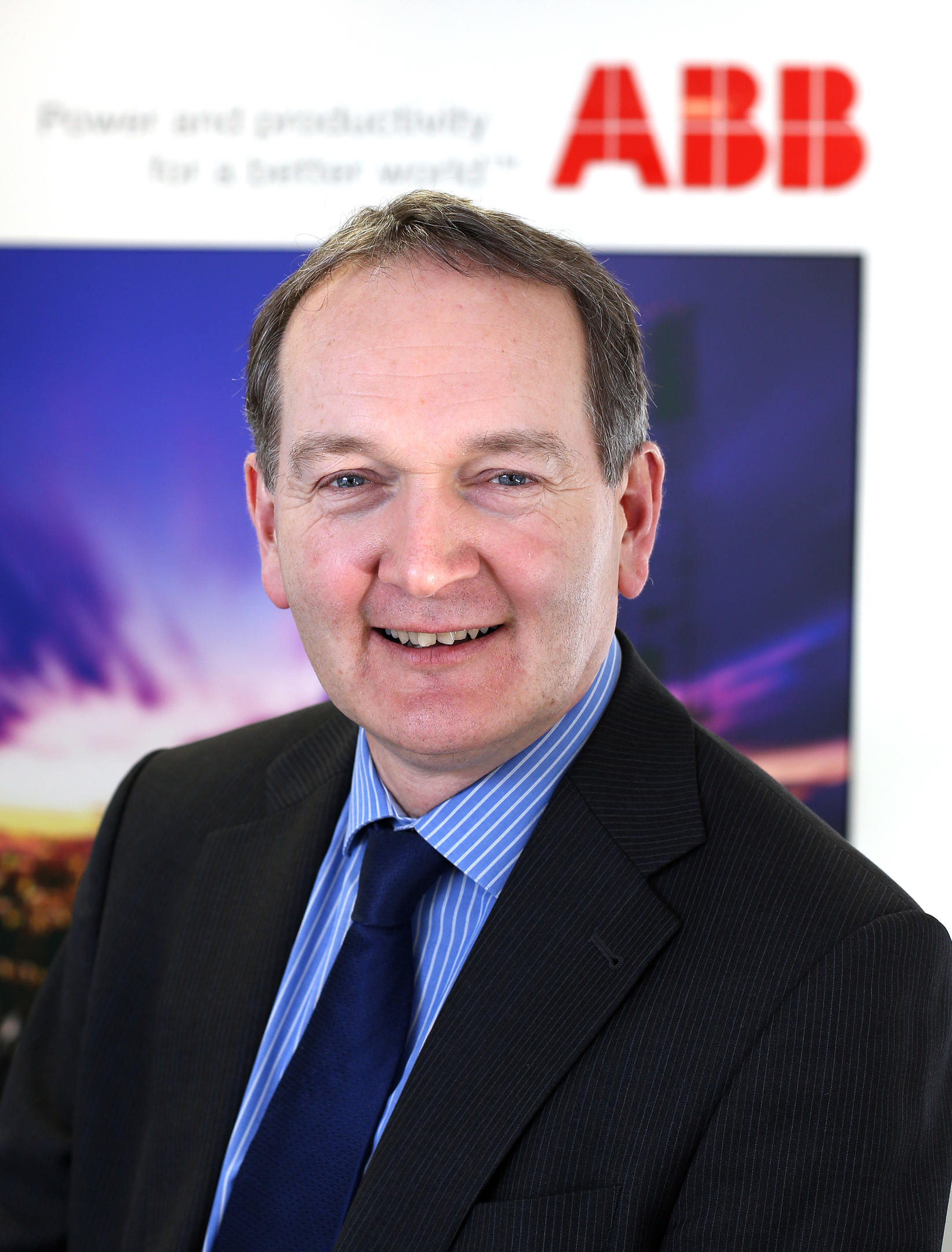 Attend any industry conference and signs that the wider oil, gas and chemicals industries are starting to embrace digitalisation will soon become apparent. The audience is moving from predominantly information technology (IT) personnel interested in the bits and bytes of data, to that of production engineers or management keen to know exactly and practically how digital can save the day.
Questions are more focused: What have you got to address my specific needs? What evidence do you have that digital works? Here are the gaps we have; how can you fill them?
Driving the change is a realisation that the promised return to higher oil price levels is unlikely to happen anytime soon. To cope, companies have made massive cost reductions. But, for long term sustainable transformation, these traditional measures, like layoffs and rig shutdowns, struggle to deliver. The industry, like many others, is also facing a decline in its workforce, through retirement and the lack of new talent entering the sector.
In an era of low-priced oil and burgeoning unconventional sources, companies are decreasing capital expenditure in favour of sweating existing assets. Upstream players are reviewing their large-scale projects and need to seriously consider the benefits of more fully integrated approaches which use standard, leaner designs that are easier, less expensive and quicker to deploy during downturns and can be quickly replicated when conditions improve.
With better telecommunications and computer processing capabilities now available and sensor prices at an all-time low, digitalisation – properly executed – can transform operations, making it easier for companies to keep production online with fewer workers and increased safety – even during tough times.
There are six major challenges faced by the industry which can be addressed with digitalisation. These are:
1. Digital projects execution
2. Safety
3. Power management and electrification
4. Plant performance solutions
5. Asset management and condition monitoring
6. Smart wells flow assurance and production optimisation
Digital projects execution for greenfield sites
Top of the list is "digital projects execution" or "intelligent projects". Digitalisation can shorten the installation and commissioning time of instrumentation and control systems while removing cost overruns, often experienced by late-stage changes.
Intelligent projects integrate two aspects of any new build: engineering and infrastructure. Together, they can reduce capital and operating costs by 20 to 30 percent while halving the time from design to commissioning to around 50,000 hours for a 'typical' automation project
Intelligent engineering covers the processes, tools and standards that take project execution from a traditional multi-vendor approach to one which streamlines equipment to minimise human error, risks and labour costs by exploiting the benefits of single-source accountability. It improves flexibility, reduces dependencies and increases efficiencies while lowering costs and accelerating projects.
Intelligent infrastructure comprises a wide range products and systems for power, automation and telecommunications, such as CCTV, instrumentation, drives, power management and control systems. The intelligence of these devices refers to the fact that many have Ethernet IP interfaces and can easily join the industrial internet of things (IIOT). However, frequently the infrastructure chosen is far from intelligent – often a patchwork of disparate systems and interfaces that have little chance of being effectively integrated to optimise overall performance.
Combining the above uses digital technologies such as virtualisation, emulation, simulation and cloud computing to remove the need for hardware in the factory, making projects faster and more cost-effective.
Digitalising existing installations
With sites that are already operational, the focus is on optimising processes by analysing diverse data sets to gain enhanced operational insights. The new approach here is called "Collaborative Operations" and uses big data and data analytics to realise the potential of the IIOT. Ideally, it works from a solid bedrock provided by the intelligent projects above and adds to it similarly intelligent services and applications.
Daunting reams of data are consolidated into manageable levels whereby people can take better decisions, helping to improve coordination between functional silos by providing greater visibility and real-time system integration.
An example of how a fully integrated approach to digitalisation can improve performance can be found at Norske Shell where it has doubled the lifetime of aging topside and subsea assets while delivering 99 percent uptime, ensuring high levels of safety and managing energy consumption more effectively.
The use of intelligent services extended the life of Draugen and Ormen Lange safety and automation systems by an additional 20 years by developing an upgrade or replacement path for each item of hardware and software. The plan minimises risk and expenditure while safeguarding Shell's existing high availability.
Furthermore, thousands of hours of work are performed annually by authorised ABB personnel from remote monitoring and operations rooms at ABB locations in Norway. This remote access enables ABB to safely implement changes, troubleshoot, provide support and carry out health checks, reducing the burden on Shell.
A range of intelligent applications continually analyse data to find new ways to increase productivity. For instance, an automatic choke control application has reduced the start-up time of Ormen Lange's 16 low pressure wells from nine to two hours.
High pressure wells have seen start-up times fall by 18 hours. Previously, the wells had been started using slow preset speeds to prevent gravel and sand incursion from destroying the wells. Now, critical well variables are managed in real-time, matching ramp-up speed adjustments to actual process dynamics.
In terms of intelligent engineering and intelligent infrastructure, ABB has seamlessly integrated Shell's process control and process safety systems into a 'single yet separate' entity which would more traditionally have been supplied by two different vendors. Any change must be approved, first by the ABB technical account manager and then by Shell. The outcome has been an exceptional safety record and a vast bank of information which can then be analysed to improve further.
Stepping stones for building a digital strategy
By properly using digital technologies, the oil, gas and chemicals sector can reduce capital and operating expenditures by up to 30 percent. However, getting such results is not about doing things better but rather doing things differently. If you are looking to build a digital strategy, consider these three simple steps:
Know more – Data and software integration is the number one area for consideration. There is an abundance of critical, yet disparate, software applications deeply embedded within operations. Using digital technology to integrate these software platforms is a significant area for improvement. Creating a strong culture of data integrity while ensuring your data confidentiality and security concerns are effectively managed is, therefore, the most significant single digital investment you can make.
Do more – With high quality, reliable and consistent data and systems that are integrated and protected, the next most important opportunity for digital is analytics.
The analytics available today are more sophisticated at diagnosing, sorting, comparing and identifying cost savings and performance improvement areas than ever before, and certainly at a pace far faster than the average employee. These include visualisation tools, predictive analytics, cloud-based analytics, machine learning and artificial intelligence. They simply allow you to do much more.
Do better – To keep improving, establish a continuous feedback loop of sensing + analysing + acting so you learn from real-time information to optimise production. And, keep an eye out for disruptive technologies – whether geophones, robots, satellites or advanced workflow solutions.
And finally…
The key to a successful digital future is to avoid focusing on individual technologies and devise an integrated Industrial Internet of Things (IIoT) strategy that will transform a business.
This means investing in integrated or collaborative operation centres and control rooms which pull the data from the sensors and devices together to enable analytics reporting and approved monitoring.
You then need to ensure that the information collected is then presented via a single dashboard providing a common view of the world to all key stakeholders so that decisions can be easily optimised across the business. And, this dashboard should be capable of being tailored to meet the needs of individual stakeholders, typically grouped into four areas as described below.
Level 4 – Executives: Enterprise overview with full company visibility indicating safety, economic or production challenges across plants.
Level 3 – Plant managers: An event consolidation database to identify the cumulative effect and importance of different issues to avoid a "Swiss cheese" effect of individually innocuous issues lining up to a form a potential safety event.
Level 2 – Process managers: Alarm history analysis to identify significant alarms requiring detailed further investigation into the top alarm contributors.
Level 1 – Maintenance managers: Device-level review into asset issues such as too many alarms, a motor dashboard indicating vibrations above alarm limits, equipment running for more than the advised number of hours since last maintenance indicating need for immediate service / motor checkup.
This analytics capability now gives oil and gas companies the kind of joined-up view of operations that will transform their results by making it easier for the right information to be acted upon by the right person at the right time – all in a single view.
Troy Stewart is a SPE Offshore Europe 2017 executive committee member and Head of Oil, Gas and Chemicals Service, ABB.
Recommended for you
X

Norway, UK relations will survive political uncertainty, top diplomat says