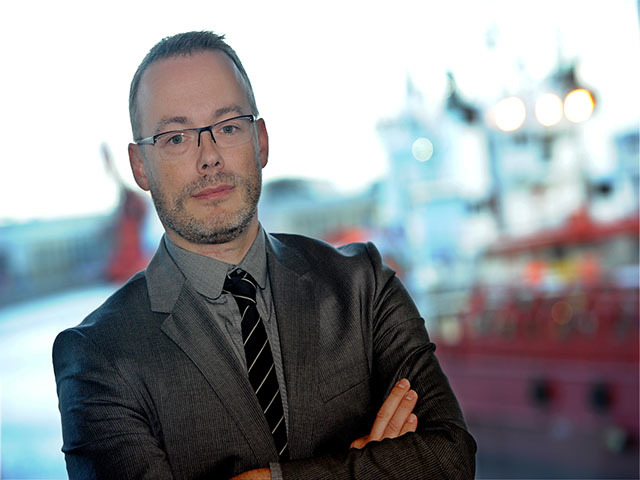 In sitting down to write this article with another Offshore Europe looming, I was struck by the conference theme of embracing new realities and what that might mean for safety in our industry. So, I thought I'd share the backbone of a speech given at an Institute of Petroleum in September 1996 that led to the launch Step Change in Safety just one year later, at Offshore Europe in 1997.
"There are a number of factors that I believe will shape the safety challenge for us as an industry.
Most important is our recent past. The new era of commercial discipline, technological rigour and working cooperatively have helped revitalise the UKCS. There has been some tremendous success. But those very successes have opened new challenges and issues.
How do we sustain this transformation in the UKCS competitiveness? What's the next step in our evolution?
There are some who would say that the restructuring of our industry has created an unsustainable tension between improving safety and reducing costs – and that something will have to give.
Is this the biggest issue we face?
Communication, motivation and cooperation are three important areas where we should be concentrating our efforts on improving safety performance in our own organisations and across the whole industry.
Communication needs to be more open, more effective and faster sharing of learning.
Motivation, we need to begin shifting the balance from the negative to the positive and promoting more effective incentives.
Cooperation, whenever we have control of influence we will: consult, listen and respond openly; work with others to raise standards; openly report our performance and recognise those who contribute to improved HSE performance.
But above all is leadership.
We need the same qualities of collective and individual leadership which our industry has been able to exercise on business, commercial and technological challenges in the North Sea. The same leadership which made us act to save our industry, when it would have been easier to look elsewhere for a less challenging environment.
The courage to acknowledge we need to do better and accept responsibility for coming up with new ideas and actions and not to "hide in the pack".
The leadership of people in operating companies, in contactor companies and in trades unions. The leadership which comes from industry working together to lead change.
Above all, the power comes from industry leaders speaking and acting with the same beliefs, with the same intent and the same commitment. It is only when all parts of our industry can stand tougher to articulate that commitment and agree action that we will have a chance of making the step change we need.
Kenneth Blanchard said "There's a difference between interest and commitment. When you are interested in doing something, you only do it when it's convenient. When you're committed to do something, you accept no excuses, only results"
If we are serious about improving safety performance, then we have to bring all of those industry leadership qualities to the issue. The stakes are too high to allow anything other than our full commitment.
Only when we walk together, shoulder to shoulder through the door marked "a step change in safety" will we be seen to have made a commitment."
The context in which we are operating sounds alarmingly similar to the here and now. Furthermore, in reading this it is easy to become disillusioned and downbeat thinking nothing has changed, but the evidence reported in the recent Oil & Gas UK Health and Safety Report shows that the industry continues to make real progress.
More importantly what has changed is that we aren't just talking about doing something anymore, we are actively doing something. As the speech above highlights, we are not interested in safety improvements anymore…we are committed to them. For the past 20 years Step Change in Safety has delivered more than 40 different industry initiatives from the industry wide deployment of Green Hats and Personal Responsibility for Safety, leading workforce engagement through Boots on for Safety, the introduction of MIST, Category A EBS, Major Accident Hazard awareness e-learning, to the game changing Safe Working Essentials now deployed on 48 worksites, off and onshore, across the oil and gas industry.
There are perhaps no new realities in safety to embrace, just the relentless pursuit of working together to affect positive change in our safety performance through collaboration.
Recommended for you

Hyphen sets sail for Namibian hydrogen exports