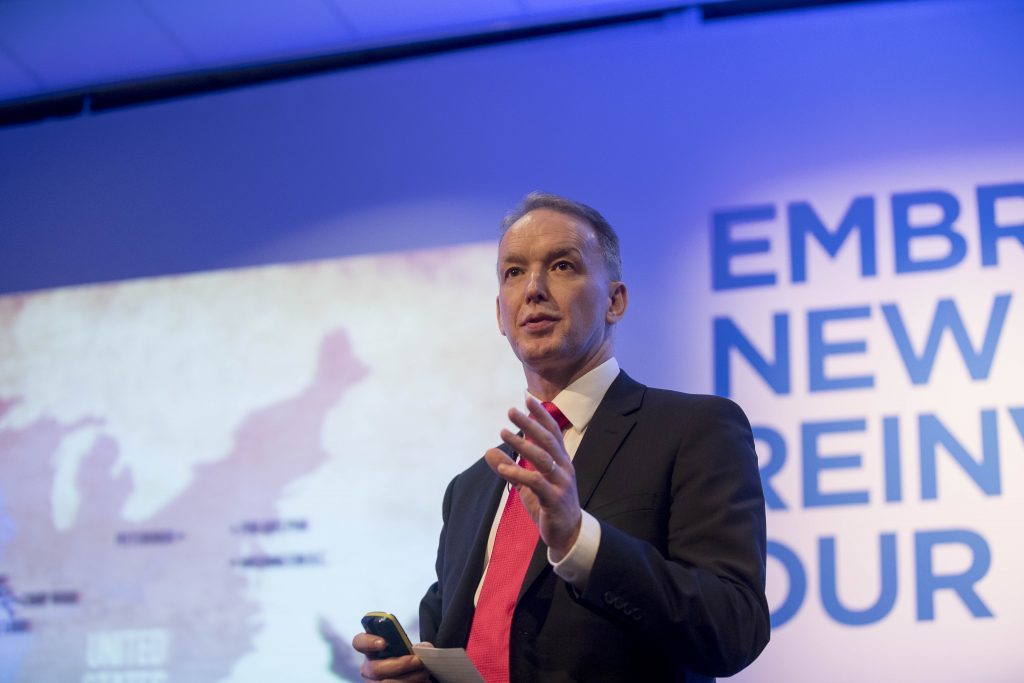 Wood Group's chief executive has said that decommissioning is a "double-edged sword" for the oil industry.
Robin Watson said yesterday that he was "not a cheerleader" for decommissioning as it has no long-term future.
Speaking at the launch of Oil and Gas UK's economic report at Offshore Europe 2017, Mr Watson said: "Decommissioning is a double-edged sword. It will keep a lot of companies busy, but there is no end game − there's no phase after that."
Andrew Jones, exchequer secretary to the Treasury, said during the Offshore Europe plenary session on Tuesday that North Sea industry had to seize the opportunity to become a pioneer in offshore decommissioning.
Mr Jones said UK companies could cement a position as global experts in the sector and create thousands of job opportunities.
Adam Davey, market intelligence manager at Oil and Gas UK, said decommissioning had been positive so far because there had been no "rush to the exits", while costs and activity have been "well controlled".
Mr Davey said: "An important market is emerging in decommissioning and if it is well managed it should be treated with excitement rather than fear."
Recommended for you

Aberdeen Harbour in rebrand as £400m expansion takes shape