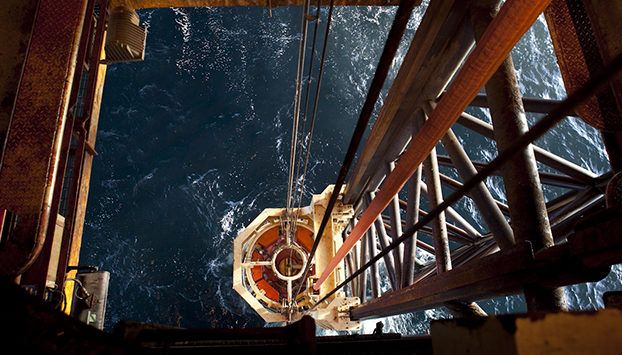 Trundling around this year's Offshore Europe has, believe it or not, put me in a reasonably positive mood. The fact that the foundations for the European Wind Deployment Centre are now being installed offshore just a few miles up the coast from the AECC serves as valuable reinforcement.
However, I'm not going to drone on about offshore renewables, though it was great to have become the proud recipient of a mini-drone from Bilfinger … catch of the show for me but which will be dutifully surrendered to the 13-year old in the family later today (THURSDAY).
Rather the topic is subsea and specific focus is three initiatives, all of which are in the "build" phase.
They are:
The imaginative MOU engineered between the subsea sector here in Scotland and the Nippon Foundation of Japan. For once I think this is an international tie-up where there is a strong chance of benefit being felt here.
The decision by flow measurement R&D specialist NEL to start the build of its £16million centre of excellence (CoE) for subsea development. The new high pressure multiphase flow test facility will have the largest test range in the world, clearly positioning Scotland as a world leader in multiphase flow measurement.
And Balmoral Group's new, self-financed test facility, which is well in hand, being actively promoted at the show and which is scheduled for completion and commissioning before the year-end. It is already semi-operational.t
They collectively add up to a pretty major step forward for subsea in Scotland and each will in its own way strengthen the already considerable capability resident here.
First of all Japan
Scotland and Japan chose Monday's OE to launch a strategic agreement aimed at helping both countries capitalise on opportunities in the growing subsea technologies sector.
The memo paves the way to both Scottish Enterprise and the Nippon Foundation working together to invest in R&D in the subsea space. The ultimate aim is to achieve some form of symbiotic relationship where there are winners on both sides.
Scotland apparently accounts for 14% of the global subsea market, with approximately 370 companies generating an estimated annual turnover of £7.5billion.
But it should not be forgotten that the Japanese also have a significant maritime R&D capability , not the least being JAMSTEC – Japan Agency for Marine Earth Science & Technology, which operates a large fleet of research vessels, submersibles and the research super-drillship Chikyu.
Japan values its relationship with Scotland. Thomas Blake Glover, a northeast Scot and merchant, made a massive contribution to the creation of modern Japan. But it is typical of us that we fail to value the likes of TBV whereas the Japanese do.
Glover House is the oldest western-style building in Japan and the house and garden are visited by 2million Japanese every year. Every month the local authorities place flowers and a can of Kirin Beer on his grave.
Anyway, Scottish Enterprise and The Nippon Foundation are seed-corning the initiative to the tune of $20million (about £12million). By working together the view is that Scotland with Japan can leverage a bigger share of the global subsea market worth around £50billion a year than they currently achieve individually.
The subsea community that inhabits Aberdeen is very, very clued up, but I wonder if they truly know the strengths of Japan, including a dedicated ocean research capability that easily beats that of the UK. They are serious players who must be treated with respect.
Turning to NEL and its centre of excellence, the asset is intended to enable a greater understanding of the impact of higher operating pressures on measurement equipment in extreme subsea environments.
The testing range of the new facility includes single-phase, multiphase and dry gas, at operating pressures up to 150 bar – doubling current existing capabilities to replicate subsea production conditions.
Its range and combination of operating pressures, temperatures, flowrates and metrology will apparently have no equal anywhere.
NEL already has a comprehensive range of flow testing facilities at its National Standard laboratory at its East Kilbride campus. The new, 1,600sq.m CoE building will house a full production scale separator, with an operating weight of 270 tonnes.
NEL's parent company, TÜV SÜD AG is investing £11.1million, alongside the grant from Scottish Enterprise. The project marks the largest capital investment to date in the company's UK business and is surely very welcome.
And now to Balmoral's new test facility which is partially operational now, though more kit has to be installed.
I broke news of the £20million investment in the May 2016 edition of Energy and the project is so typical of Balmoral's chairman Jimmy Milne and his team. Bold, innovative, sleeves rolled up. No endless hanging around for state hand-outs.
Not only that, the decision was made at a time when much of the oil & gas industry was slashing costs.
The ultra-deepwater test facility is intended to operate 24/7, have a staff of 15 and is part of a wider investment in next generation elastomer-based products R&D and manufacture at group headquarters in Aberdeen.
It is a long time since anyone built a major, cutting edge offshore oil & gas-related development centre in the UK and the timing is fortuitous, given the current effort to galvanise action via the Oil & Gas Innovation Centre led by Colette Cohen.
The Balmoral facility provides the industry with a fully comprehensive resource for buoyancy, insulation and polyurethane product testing – from concept through development and deployment.
New and upgraded vessels and procedures are in place offering independent testing for all types of subsea equipment to depths of 10,000msw (metres of seawater) – equivalent to 32,808ft, and so-on and so forth.
This alone is a major contribution to Scotland's subsea capability; taken together the three projects surely add up to a huge and very necessary contribution to Scotland and the wider UK's subsea capability.
Sadly, I wish I could say that they strengthen the EU's hand too. However, the lunatic Brexit project driven by the Maybot and other political lunatics will smash relationships; not encourage and enhance them.
Recommended for you

Giant deep ocean turbine trial offers hope of endless green power in Japan