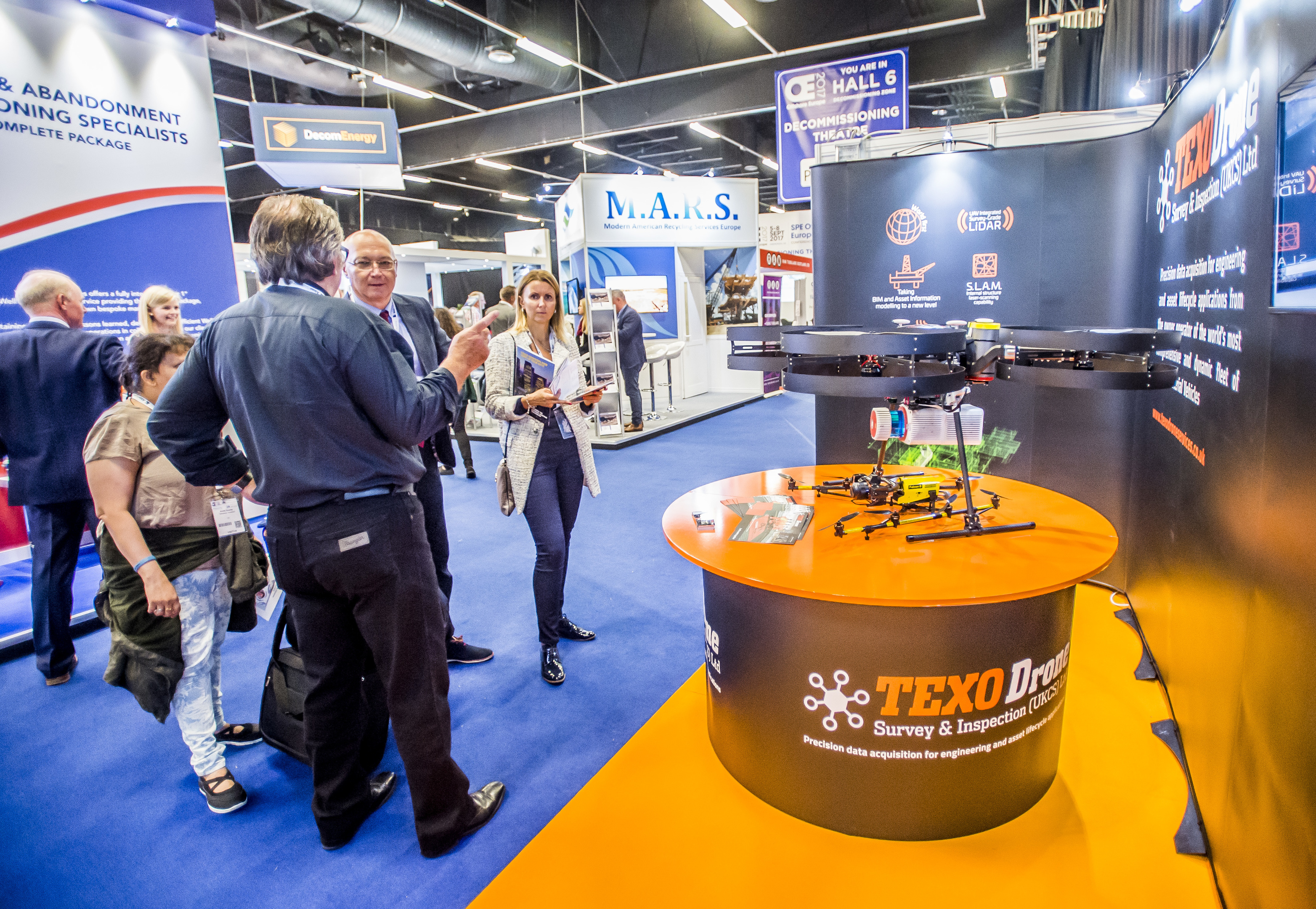 The energy industry is embracing the new realities it faces in the age of a lower-for-longer oil price and rising costs, according to representatives of every facet of the sector who attended this year's Offshore Europe.
More than 35,000 people attended the four day event, held at Aberdeen Exhibition and Conference Centre, Aberdeen – down from 55,947 in 2015 when delegates were drawn to the Granite City from 104 countries.
However the sentiment among exhibitors seemed to be "quality over quantity" as they praised the amount of positive leads taken from the conference with a greater emphasis placed on technology.
Gareth Rapley, exhibition director of SPE Offshore Europe said this week's numbers had "exceeded expectations" given the current climate.
He said: "Operators and companies at every level of the supply chain have continued to make a significant investment in SPE Offshore Europe in what has been very challenging times and, as we look ahead, there is clear demand for us to return to Aberdeen in 2019.
"Numbers attending the show have exceeded our expectations, and re-bookings for space at the next edition of SPE Offshore Europe are already ahead of where we were on the last day of the event in 2015, which shows the confidence the industry continues to have in itself, the show, and the city."
Chaired by Catherine MacGregor, president of Schlumberger's drilling group, the show featured presentations from leading figures in the industry including BP CEO Bob Dudley; Royal Dutch Shell CEO Ben Van Beurden; Petrobras' chief exploration and production officer Solange Guedes; Wood Group CEO Robin Watson; and Andrew Jones MP, Exchequer Secretary to the UK Treasury.
The week also featured 11 keynote panel sessions, dozens of technical presentations, business breakfasts and topical lunches.
With nearly 200 new exhibitors included on the show floor, and a total of 44 countries represented by those exhibiting, SPE Offshore Europe attracted delegates from 100 countries this year.
Ms MacGregor, said: "It has been a great week. I was particularly pleased with the quality of the panel sessions, lunches, breakfasts and technical programme with excellent speakers and good level of discussions. I think we managed to create a bit of a buzz which was one of our objectives."
Mr Rapley added the commitment made by organisations of all sizes to the show for this and future years is a clear sign the event remains vitally important as a forum for collaboration, debate and business development.
He said: "The positive atmosphere we've seen across the show is set against a backdrop of new companies, technologies and developments emerging and moving forward in the UKCS."
David Rodger, external relations advisor, Shell UK, said: "It has been a great show. For us it has been a great exhibition and very much a window for the world for the oil and gas industry."
Erwin Kooij, CEO, Peterson Offshore Group said: "It has been great to return to Offshore Europe in 2017 with a great emphasis on new and emerging technologies, improved efficiencies and embracing new realities.
"Having exhibited previously, this year's event was full of energy and a good feeling that the business is ready to move forward in this current environment. At Peterson, we're not a reactive business and think about the long-term in everything we do – we are not only ready for this oil price environment, but leading the field alongside two of our companies, StreamBA and 80:20. It was great to have them on the stand, showing our latest work and developing technology, and meeting with clients and contacts.
Kay Marshall, global marketing and communications manager at Expro, said: "This year's exhibition has produced some high quality conversations and engagements with local and international visitors. The spark in the industry is back with many looking to the future and, as this year's theme suggests, embracing new realities.
"Some may be skeptical about the value of trade shows however, Expro, along with many other exhibitors, put a tremendous effort into Offshore Europe. For us, this delivers the level of engagement we value with clients, visitors, colleagues and the next generation."
Recommended for you
X

Oil industry strikes gold