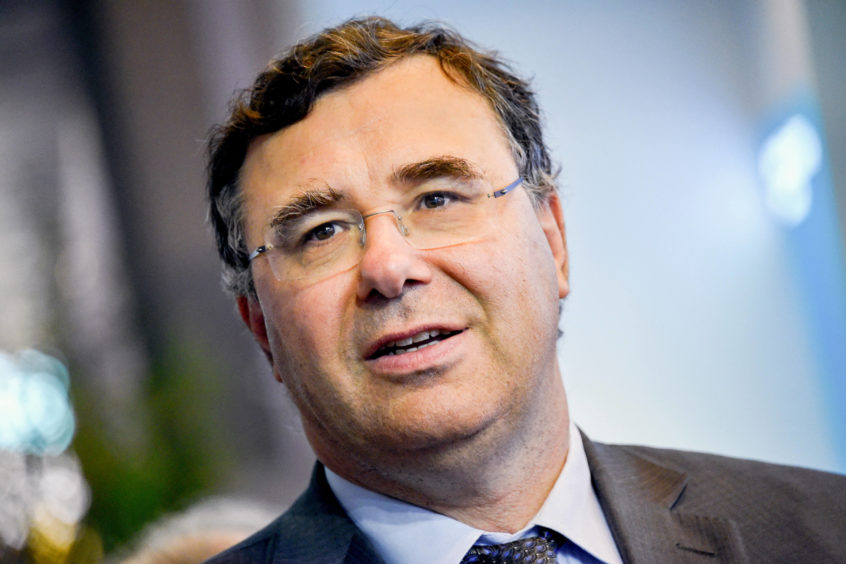 Energy industry heavyweights and a climate change leader will share the stage during the plenary session of SPE Offshore Europe 2019.
The executive keynote address will be delivered by Patrick Pouyanne, chief executive of Total.
Christiana Figueres, former executive secretary of United Nations Framework Convention on Climate Change, will be joined on the plenary panel by BP upstream chief executive Bernard Looney, Shell upstream director Wael Sawan, TechnipFMC CEO Doug Pferdehirt, Aker BP CEO Karl Johnny Hersvik and Hinda Gharbi, of Schlumberger.
OE19 will take place from September 3-6 at the new £333 million The Event Complex Aberdeen under the theme, "Breakthrough to excellence – our licence to operate".
Energy transition, artificial intelligence and the transformation of the workforce will be amongst the major talking points.
Michael Borrell, OE19 conference chairman and a senior vice president at Total, said "We have a truly world-class selection of speakers at this year's Offshore Europe conference.
"As well as leaders from the oil and gas industry such as Patrick Pouyanne, we also have senior international figures from the climate change debate such as Christiana Figueres.
"This will allow us to have a really high quality discussion about our license to operate and the future of energy."
This year's event will include an expanded Decommissioning Zone and an ENGenious Zone.
The latter will highlight innovations in robotics, data analytics, automation and advanced communications ahead of the next standalone ENGenious event in 2020.
The Oil and Gas Technology Centre and social enterprise Elevator will also run a start-up zone, providing exposure to the most exciting new companies in the sector.