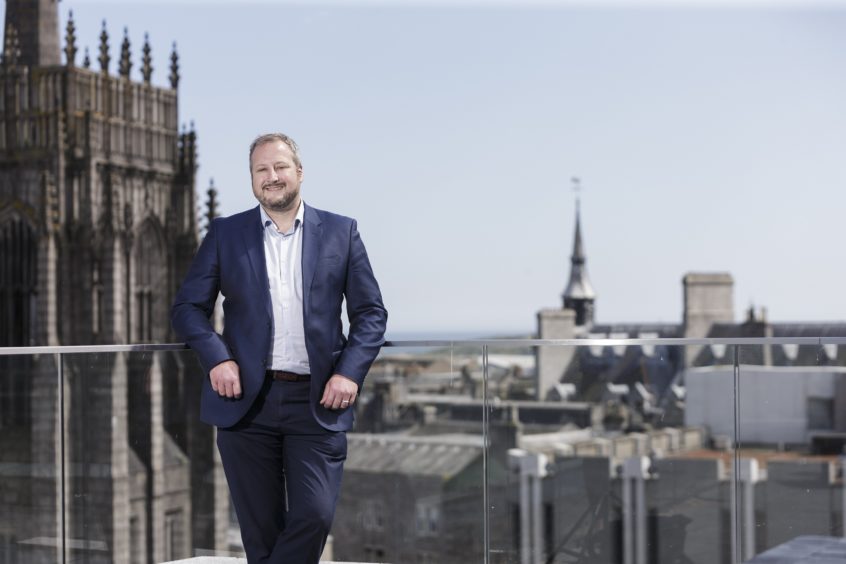 The new boss overseeing Offshore Europe has vowed to "beat the drum" for North Sea oil production amid a rising focus on climate change efforts.
Simon Marshall has been appointed as the new exhibition director for Europe's largest energy event, taking place in five weeks' time in Aberdeen.
Around 36,000 people are expected to attend the four-day event, generating "tens of millions" of pounds for the local economy.
The switch to clean energy will be a key focus, which Mr Marshall said is rightly "never far from the press", but it will also champion new activity seen in the region since the last event two years ago.
He said:  "The transition piece is vital and that will sit aside the traditional elements of the show, but we also have to beat the drum for some of the activity going on in the North Sea in hydrocarbon exploration and production.
"It provides a platform for buzz and excitement in some of this new activity that we've seen an upturn in since the last show two years ago."
Since 2017, the North Sea has seen swathes of private equity-backed smaller companies coming in to buy mature assets, while some larger US players like Chevron and ConocoPhillips have made an exit.
Mr Marshall described the mood as "buoyant" as two of the decade's largest offshore discoveries in the UK sector have been made in the last year.
As exhibition director he is in charge of overseeing the event's strategic direction and joins from international exhibitions firm ITE Group.
He has spent more than a decade in the oil and gas industry, having organised events in Russia, Central Asia, the Middle East and Eastern Europe.
Offshore Europe will take place at the new P&J Live at Teca in Dyce, which Mr Marshall described as "second to none".
He said: "I've been all over the world at oil and gas exhibitions and this stands up very well compared to anything else the global market has to offer.
"Offshore Europe is a tremendously important show for Aberdeen and a venue like this is a game changer for the show itself and the people that work in our industry."
Aberdeen – Energy capital of Europe? 
An "energy transition hub" will be one of several new features for the event being hosted at the £333m venue.
The hub will act as a dedicated space to showcase the work being done to move the industry to lower carbon emissions.
Operating companies like Total and BP are partners in project, along with industry bodies like Oil and Gas UK and a series of service firms such as Wood and Worley.
It comes as Aberdeen aims to position itself not only as Europe's oil and gas capital, but the frontrunner for developing wider energy sources.
Mr Marshall said the building blocks are there, with the city positioning itself as a world leader in hydrogen power, having decades of engineering skills which can transfer to renewables, and the presence of "top tier" offshore wind developers in the city.
He added: "You have many decades-worth of skills, competencies and supply chain capabilities to switch from a 100% hydrocarbons-based city to one which combines hydrocarbons in a greater, more flexible energy portfolio.
"I think all the building blocks are in place. Is it there yet? No, it's a process. These things take time to set in place but Aberdeen is the obvious choice for development and leadership on renewable technologies."
This year's Offshore Europe will also include a start-up village organised by the Oil and Gas Technology Centre and Elevator, and an expanded Late Life and Decommissioning Zone.
A dedicated forum on how to raise finance for oil and gas projects will take place including speakers such as industry stalwart Sir Ian Wood.
The conference will play host to an "ENGenious" zone following last year's namesake event which focused on new innovations in robotics, data analytics and other new technologies.
Return of activity
Visitor numbers at this year's event will top that of 2017, according to Offshore Europe's new director.
Simon Marshall said around 36,000 people are expected to attend, which he described as being in a "good place" and "on par with how the global oil and gas exhibition industry has been responding".
Meanwhile he said the economic impact will be measured in the "tens of millions" for the local economy and "many times that" in long-term benefits in new business and contracts agreed from the event.
2017's Offshore Europe had 35,000 people in attendance, a drop of 20,000 compared to 2015 in response to the global oil downturn.
Mr Marshall said this year's event reflects a return of activity for the North Sea.
He added: "There was a downturn, but after every downturn there is a bounce back and we certainly feel that.
"We're expecting it to track up on 2017, it's not going to be 10,000 up, nobody would believe that, but it's on par with how the global oil and gas exhibition industry has been responding.
"I think you have to put it in the context of how other shows in the US and Middle East, etc. have been impacted.
"Exhibitions are one of these types of businesses that are responsive to market conditions. We're not immune to that.
"There's a lot of new activity and new stuff to occupy the interest of the visitors. We're in a good place."
Recommended for you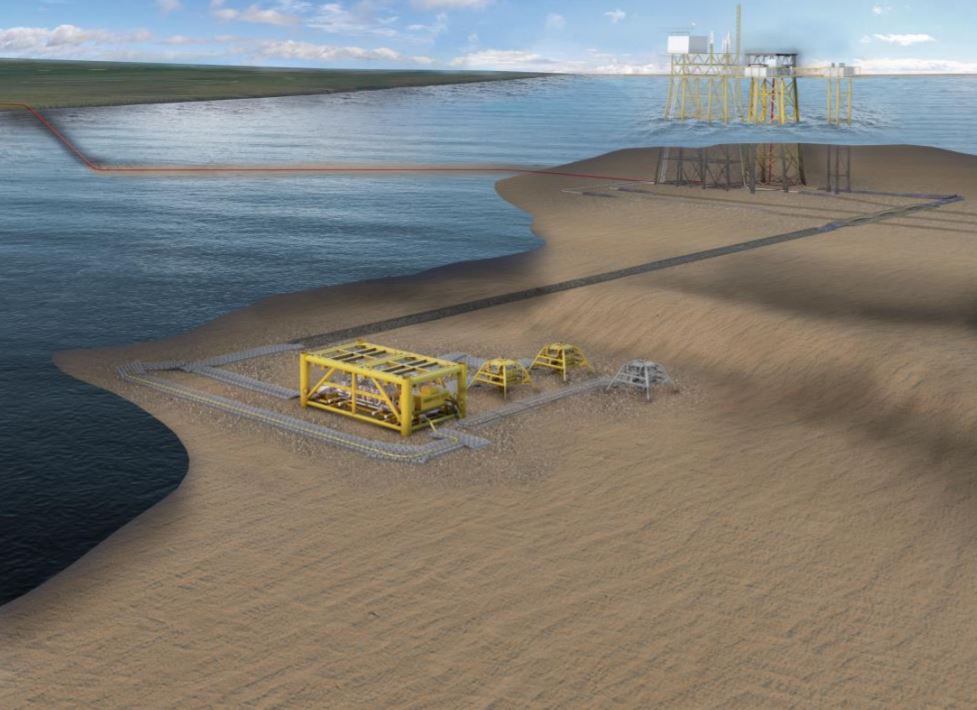 Parkmead takes £11million hit as it gives up on Platypus project