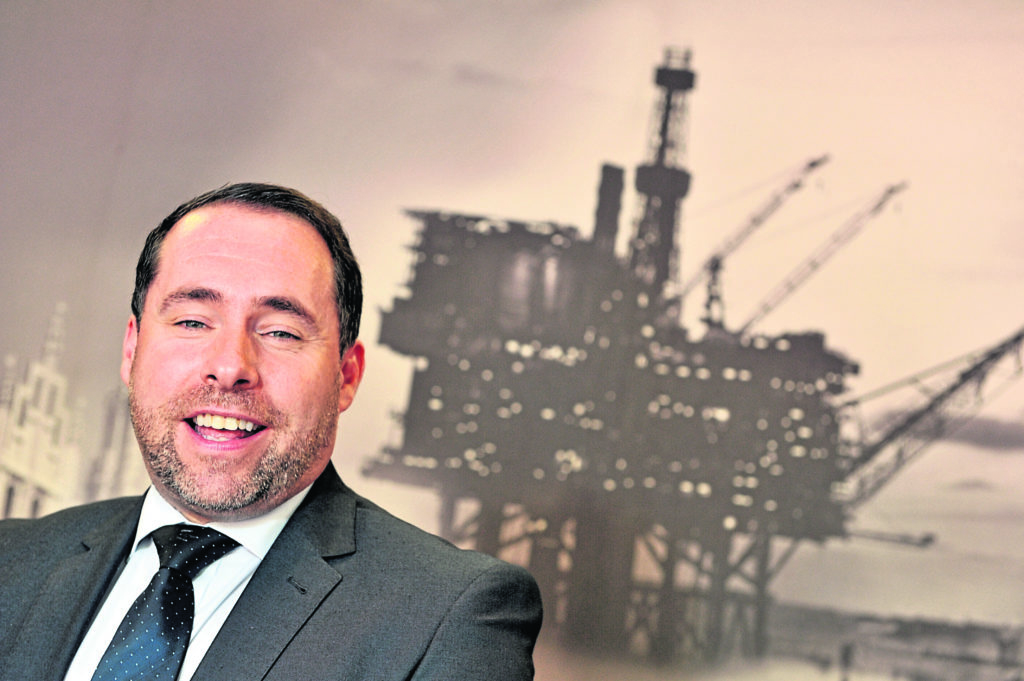 Once again Aberdeen and Scotland gear up to welcome the world for Offshore Europe.
As ever it's a great opportunity for companies to showcase new ideas, technology, network and make new friends as well as meeting old ones.
The fact that the event is taking place in the new events complex P&J Live will of course add an extra dimension to it.
The Scotland stand organised by Scottish Enterprise will feature a wide range of companies and we are also welcoming several delegations from around the globe.
One of the key themes of the week will be the energy transition agenda and the stated policy objective from the Scottish Government to achieve a net zero carbon economy by 2045.
Oil and gas will continue to play an important part of our energy mix for some time ahead, the transition to a low carbon economy will, I suspect, be a dominant theme of the week and for the first time there will be an Energy Transition Hub featuring at the show.
While these challenges are considerable and can't be ignored – there is rightfully an expectation upon the oil and gas industry to respond and play its part in transforming our energy system with a focus on sustainability, security and affordability.
From an oil and gas perspective the energy transition agenda has several strands in addition to building a more resilient business model less dependent on oil price swings. These include:
Decarbonisation of the offshore oil and gas sector whilst ensuring security of supply
Better integration of offshore infrastructure and networks (such as using renewable energy to power offshore operations)
Supply chain diversification to respond to the changing policy environment
These issues are complex however the opportunities arising from the transition will be significant and in my view Scotland and the North East, with its decades of knowledge, skills and drive, is well placed to respond to such opportunities and deliver solutions.
Indeed, in many ways we are already an energy sector and not just an oil and gas sector.
If you look at Aberdeen Bay and the offshore wind test and research facility, the floating offshore wind led by Equinor off Peterhead as well as hydrogen developments in Aberdeen – we are already showcasing how we can drive the long-term energy transition that we need.
Energy is now the word on the streets of Aberdeen rather than oil and I have no doubt that this will be the case at Offshore Europe.
Indeed, if you visit P&J Live you will be visiting the most sustainable events complex in the UK, featuring local renewable energy sources and the largest hydrogen cell installation.
So, as we welcome many visitors and friends, some old and hopefully some new, the week will be a great opportunity to show the world our strengths, our track record and how Scotland can drive many of the solutions we need for our energy systems of the future. It's going to be a busy, interesting and productive week!
Recommended for you
X

Climate group tells Scot Gov to 'enact a full legal ban' on fracking