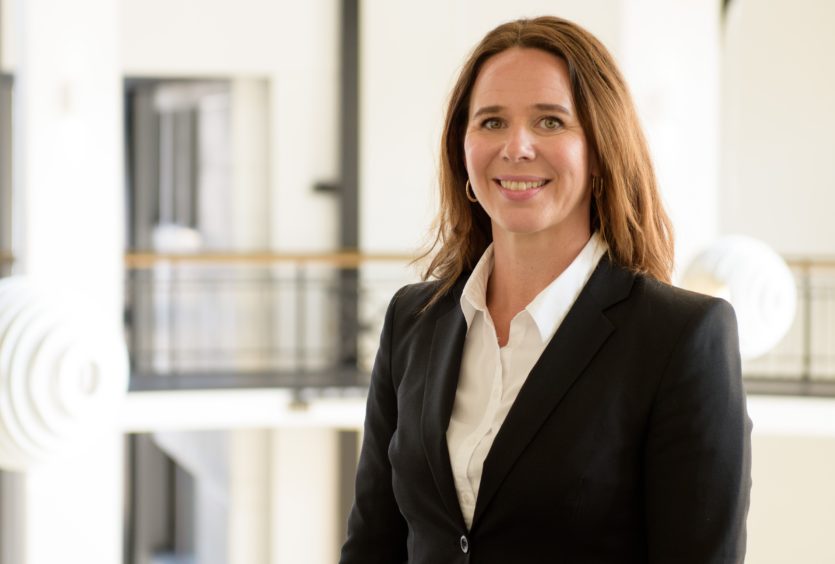 Aker Solutions' boss of low carbon energy warned yesterday that the sector would be "digging its own grave" if it didn't share knowledge and best practice in the energy transition.
Ragnhild Stokholm, low carbon energy lead at Aker Solutions, said comparing the environmental effect of certain carbon reducing solutions was key if the sector was take "responsibility".
She added that not doing so could only negatively affect the sector.
Ms Stokholm said: "We have to share the knowledge in our industry, both internally and externally.
"We will not benefit from not sharing our competence and knowledge in this field, because I think that not sharing our knowledge would be like digging our own grave.
"We will not reach the kind of decarbonisation we need if we don't share it.
"Then we do not take the responsibility we should for inclement climate change."
Ms Stokholm was outlining Aker Solutions carbon-cutting solutions during a session on 'enabling the energy transition' at Offshore Europe in Aberdeen.
She claimed that integrated subsea solutions, like the ones Aker Solutions has developed, could save the oil and gas sector tens of millions per year,
She said: "We want to take the responsibility for limiting climate change and carbon efficiency must be embedded in everything we doing in the designing and selecting of solutions for oil and gas.
"It's through cooperation and innovation where oil and gas can become the platform from which we can enable the energy transition.
"In the longer term, it will enable us to demonstrate the continuous improvement and the environmental impact of our solutions."
Sian Lloyd Rees, Aker Solutions UK head and senior vice-president of Europe and Africa, who presented the session, agreed, adding that the north-east of Scotland had a real opportunity to capitalise on the emerging low carbon economy and energy transition.
She said: "We have the skills and we have the knowledge.
"We need to get after the energy transition in Aberdeen and capture it for ourselves."
Recommended for you

NSTA plan will see North Sea platforms shut early, operators warn