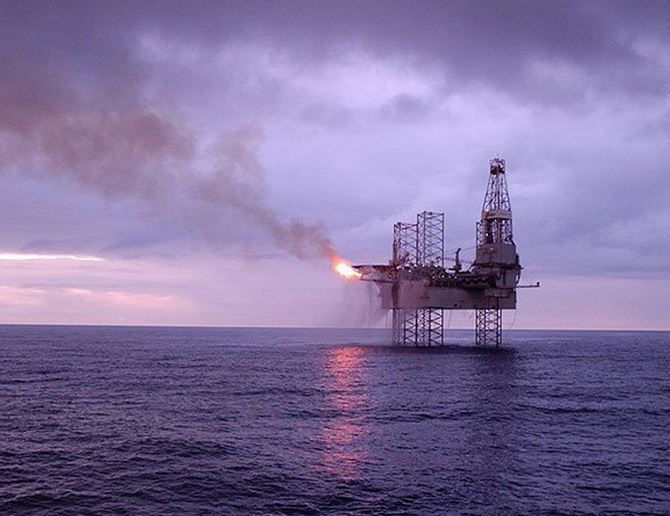 As the low price of oil rocks confidence in the North Sea, the importance of Aberdeen's biennial offshore trade show has taken central stage.
The Society of Petroleum Engineers (SPE) flagship conference, Offshore Europe, kicks off tomorrow.
The four day event has been a north-east fixture, starting in 1973 with the advent of oil coming ashore to the event in 2013 which attracted a record-breaking 63,000 attendees.
Hari Vamadevan, the regional manager, UK & Southern Africa for risk management firm DNV GL said companies and individuals attending this year's show faced adjusting to what he called the "new normal" of lower oil and gas prices.
"I've started calling it 'the new normal'," he said.
"The overall objective remains the same – we have to deliver oil and gas the world needs in a safe and sustainable manner.
"But the landscape has changed."
Events such as Offshore Europe will give the industry the chance to discuss how to operate in the current environment.
"Offshore Europe is important," he said. "It is the one time every two years the entire world's oil and gas industry focuses on Aberdeen.
"That allows us to bring the industry together to debate issues – and this time around we have plenty to debate.
"Also, it allows us to put UK capability onto the international map.
"That is really important because, yes, we have  the North Sea but we also have a skillset that goes to the international audience.
"At the same time it allows us to remind ourselves the UK continental is still there. It may have contracted but it is still a hefty industry."
He noted that while 2015 has been a year of harsh cost cutting in response to low oil prices, this year is also expected to be one of record production following from better years where investment in the North Sea also hit historic highs – as well as more recent efforts to tackle the region's bloated cost base.
"All those investments in new fields in the past few years and the all effort put in in the last year on efficiency have had an impact. The North Sea is at a 15 year production high," Mr Vamadevan said.
He added that there was "no question" that the industry needed to change quickly.
"We are looking at a sustained period of low oil price – $60, plus or minus 10.
"It is important not to overreact when oil drops below $50. At the same time we shouldn't get carried away when it goes over $70.
"The new normal requires us to change, and requires a lot more emphasis on innovation and standardisation . That is our take at DNV GL.
"We've got to push innovation and standardisation in the cost reduction regime. We cannot survive with the cost base we had in 2014 and the early part of 2015.
"There have been steps already taken. Capital expenditure is down by 15%, opex is down by 25%.
"But just simply cutting prices is not the answer. We do have to do things differently."
He said there is a "balance" to be struck between standardisation on one hand and innovation at the other.
"The two are not mutually exclusive," he said.
"Why are we working to new specifications with every single different operator and every geographical area in the world?
"There must be some efficiencies and costs savings with driving some standardisation on specification – we are not saying it is a rush to the bottom of the barrel, at the same time we shouldn't rush to the gold plated level.
"That is where we see DNV GL as an independent voice – we see our role to push what we call 'smart standardisation'. We aren't rushing towards something that prevents innovation."
Meanwhile, Graeme Allan, managing partner at Anderson Anderson & Brown in Aberdeen said: "As Aberdeen wakes up to another Offshore Europe week what are we hoping that "the oil Santa" will bring us?
"For a lot of people it will undoubtedly be stability, whether that be in business or employment which is understandable given the current oil price. But there is little point in looking to the ghost of oil weeks past or present; we need to look to the future.
"Innovation has to play a significant role in the future of the city and the North Sea as a whole. However, innovation isn't only about new technology either, it's about providing solutions in partnership with each other to derive cost benefits. Of course embracing new technology is also essential to extend the life of the North Sea and maximise reserves.
"So what can we expect? My hope would be growing optimism with a healthy dose of renewed focus on how we can do things more efficiently. There are some very positive developments already happening and we should look forward to how we can exploit these."
Recommended for you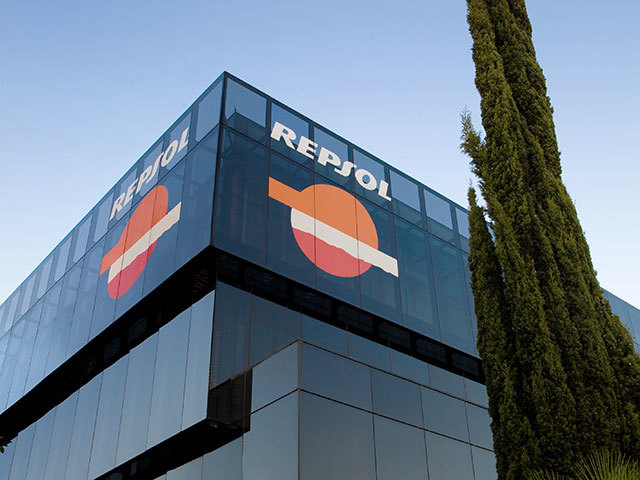 Indonesia confirms disappointing downgrade at Repsol gas discovery