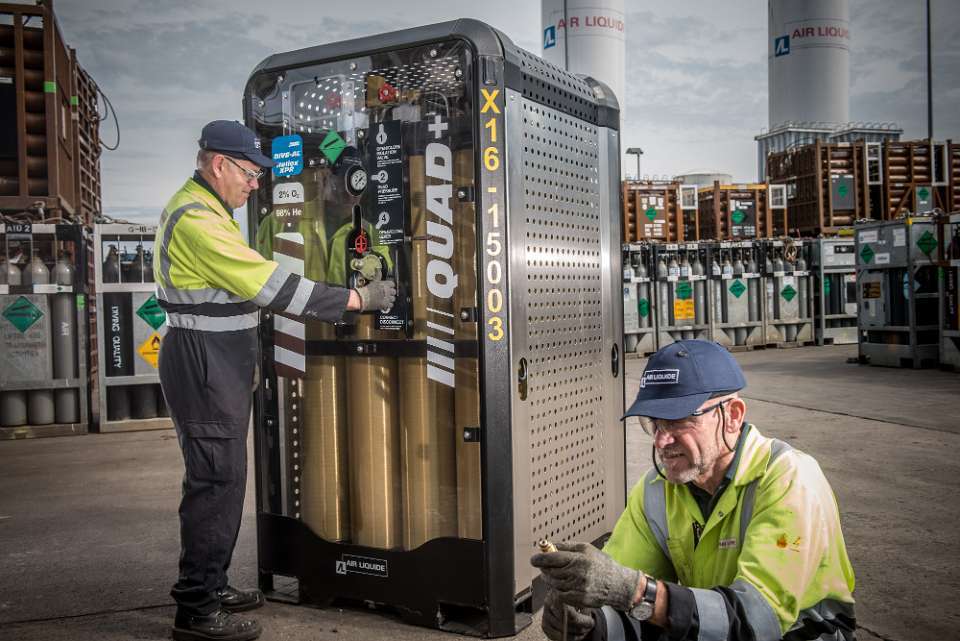 A new gas cylinder quad for the oil and gas market will be unveiled at Offshore Europe this week.
Air Liquide – which specialises in gases, technologies and services for industry – will present its Quad+ technology for the well services, construction and diving sectors.
Quad+ will deliver an increased volume of gas with up to twice the capacity of current quads supplied in the industry and at a much faster decant speed, its makers claim.
It has been built to the same size footprint as existing quads, but completely redesigned using corrosion-resistant materials in an offshore environment. GPS technology can also be used and linked to a track and trace web portal.
Quad+ is compliant with a number of certifications that exceed industry regulatory requirements. It includes shock-resistant design, immediate gas cut off and a built-in pressure reducer.
Managing director Jean-Baptiste Ripart, of Air Liquide's oil and gas services worldwide, said: "As a dedicated business for offshore oil and gas services we have gone to extra lengths to ensure that Quad+ goes beyond minimum industry safety requirements and responds to a need for the industry to deliver improved performance and efficiencies across all operations."
Air Liquide will be exhibiting at stand 3D91 at Offshore Europe 2015.
Recommended for you

Air Liquide, Chevron, Keppel and Petrochina eye CCS in Singapore