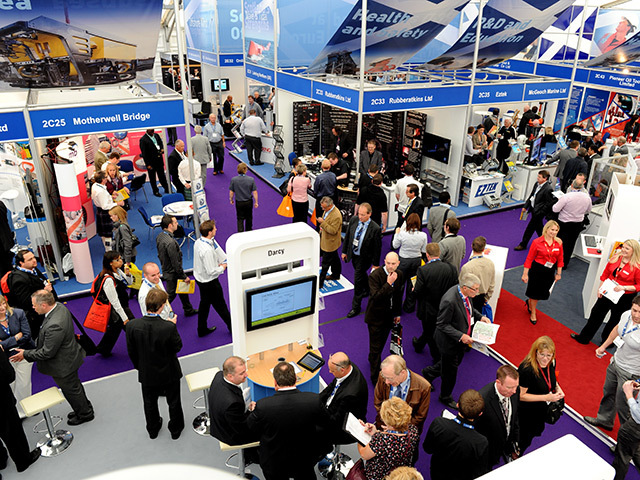 Professor Brian Cox told a packed audience at Offshore Europe's opening plenary session the key to inspiring the next generation was as much about "information as well as inspiration".
The physicist spoke to an audience with standing room only about the challenges all industries face in encouraging young people to enter them.
The Professor of particle physics said although there was less of a challenge than previously, future industry leaders would need to see a path to success in order to inspire them into the sector.
He spoke about his own journey to success which began as a young boy when he became fascinated with the Orion constellation.
Professor Cox said the more he learnt about astronomy the further he became fascinated with it.
The scientist, who spoke amongst a key line-up of panellists, pointed to a successful scheme he became involved in the London borough of Tower Hamlets.
He said: "That problem that was outlined that we have with young people, particularly young women going into engineering, is still a problem in the physical sciences.
@Slightly less of a problem than it was but still something that we face.
@One of the ways that we've found very powerful is to make strong links with schools. I'm the patron of a school in Tower Hamlets in London which is an area which has many problems.
"There is a school there that I do work in that has been extremely successful in getting sixth formers into STEM subjects in universities and in fact half of the students that applied to do STEM subjects at universities last year were young women, just an absolute success.
"The way its been built has been by partnering very successfully with industry and universities. The industry in that case is the finance industry because it's close to the city of London
"But it doesn't matter what the industry is the fact that its in schools and universities means the students can see a path, they become interested in the tiniest thing you speak about. they can see the route.
"Most of these students will come from families who have never been to universities they will know no one who has been to university so they don't understand or can't conceive a pathway into a profession such as ours. It's about information as well as inspiration."
Earlier Statoil's executive vice president Lars Christian Bacher said the one thing the industry must not do in a downturn is throw on the brakes, according to Statoil's Lars Christian Bacher.
Bacher said despite mounting financial and exploration challenges the industry must continue to stride forward.
Recommended for you

Reframing of energy debate urged at Offshore Europe preview event