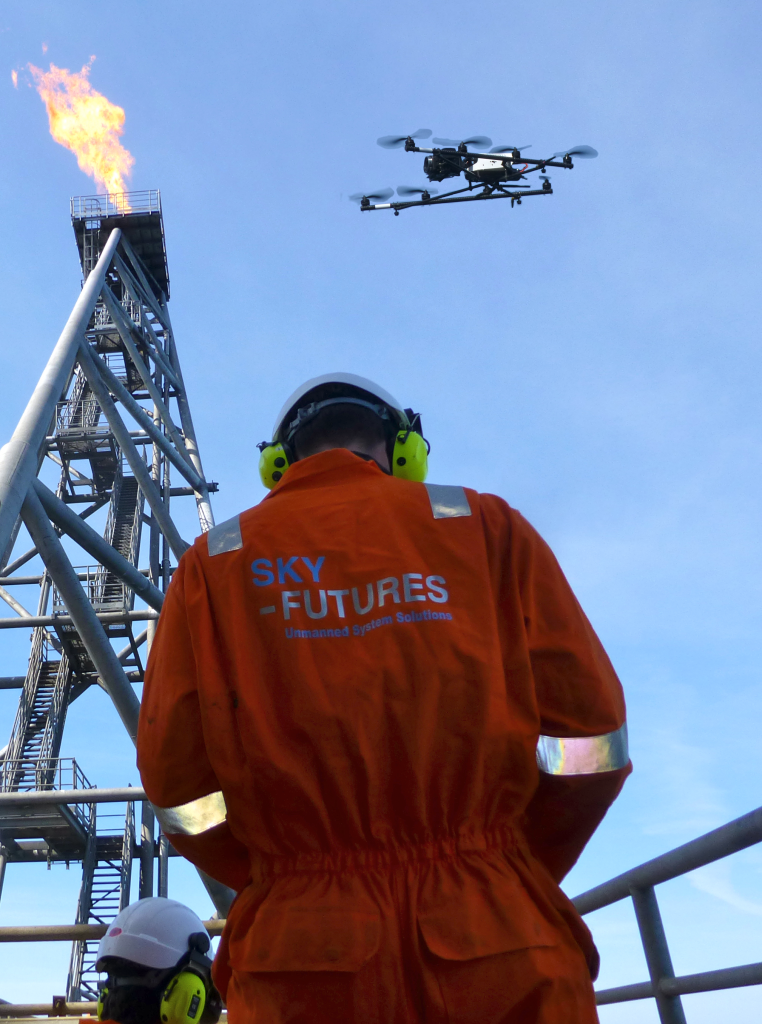 A new regulatory standard for drones operating in the North Sea is set to be in place early next year.
Chris Blackford, chief operating officer of Sky Futures, was speaking at Offshore Europe as the company demonstrated the capabilities of its high-technology drones.
The lightweight devices are used primarily in the inspection, repair and maintenance sector – delivering what Sky Futures presents as a cost-effective alternative to traditional rope access inspection.
The drones – or unmanned aerial vehicles (UAVs) – are classified as aircraft and are regulated by the UK Civil Aviation Authority for operation in the United Kingdom Continental Shelf (UKCS). Pilots must be qualified and the drones held to the CAA's "gold standard" operating procedures.
At present there are six drone-operating providers working in the North Sea oil and gas industry. Blackford said all were collaborating with operators and the certification firms to develop an industry standard.
Blackford said: "We're hopeful this will be in place by the first quarter of 2016. It is a rapidly growing market and it is important oil and gas operators have confidence in an industry standard and clear procedures to govern the use of drones offshore.
"The CAA has led the way on setting a benchmark. For example, we leave a 30-minute window of either side of a helicopter taking off and landing on a platform. The may seem like overkill, but it ensures there is more than adequate safety window of operations."
Sky Futures opened a new rapid response drone service in Aberdeen in June to monitor and inspect offshore installations in the North Sea.
Drones have become the must-have new gadget for thousands of people in the UK, prompting concerns over unregulated use and possible dangers to other aircraft. The "flyaway", hobbiest drones can be bought off the shelf for around £500.
A Sky Futures device costs around £35,000 – the huge differential being down to the sophisticated software, GPS, autopilot capability and high reliability standards required to operate safely in the demanding North Sea environment.
The firm was founded in 2009 by James Harrison and Blackford who operated drones in Iraq and Afghanistan while in the British Army.
Sky Futures received venture capital investment worth more than £2.5million by a US fund specialising in drone technology.
Blackford said the company expected to double its turnover in 2015 compared to the previous year. North Sea clients include Shell, Total, Taqa and Statoil.