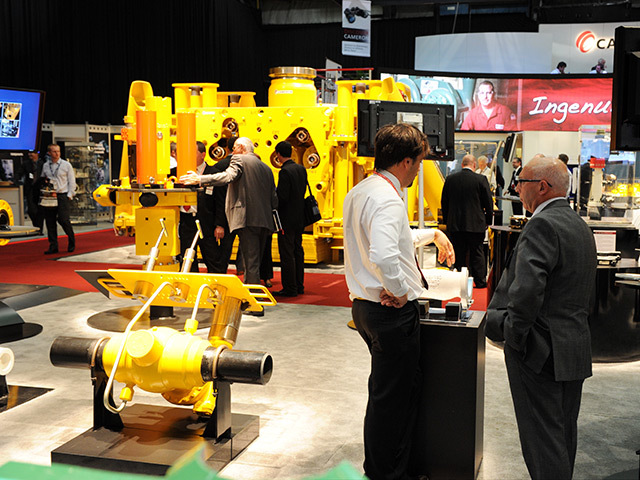 A school visit to offshore Europe in 2009 changed the life of former Mackie Academy pupil Craig Gordon.
The apprentice draughtsman now works at Technip where he describes everyday as "different" after landing his dream job.
Six years ago he was one of the 11,000 secondary school students in the UK who have already been inspired to date to find out about the oil and gas industry through OPITO's Energise Your Future events.
This year, a further 250 from across Aberdeen City and Shire will also get the chance to be up close and personal with participants from some of the most established firms in the sector.
The 30 companies taking part in today's programme include Kongsberg, Proserv, Aker Solutions, Stork, Total, Dril Quip and Shell amongst other organisations who recognise the need to invest in the future generation.
Craig said:"For any young person considering a career in the oil and gas industry, I would highly recommend events such as Energise Your Future.
"It gave me the chance to speak directly to company representatives and engage in what the participating companies had to offer and ultimately led me to where I am today.
"At the presentations during the event, I was able to listen to others' personal journeys into the industry and this made me realise that I definitely wanted to pursue a career in the oil and gas sector.
"I also remember taking part in an interactive session set up by Technip which involved using an ROV simulator to recover items from the seabed to a work basket.
"After leaving school, I went on to gain a National Certificate in mechanical engineering at North East of Scotland College (NESCOL), and in September 2011, I landed a four-year modern apprenticeship at Technip's Westhill base.
"In my role as an apprentice draughtsman, I have gained numerous industry-accredited qualifications and experience of the company's vessel fleet. My day-to-day duty is to provide 2D and 3D draughting support for various project teams throughout Technip, including fabrication drawings, general arrangement drawings and lifting and rigging drawings.
"Without having that initial experience at Energise Your Future to hear from others already working in the sector and experience the company I'd end up working for, I'm not sure if I'd have had the confidence to choose this career path."
OPITO UK managing director John McDonald said the industry must continue to empower and encourage talent coming into the sector, despite the downturn.
He said:"It's crucial for the industry to keep investing time in this potential next generation of oil and gas workers to provide them with as much information and opportunities as possible.
"Only through meeting with companies and speaking directly to the people who work for them will they be able to make informed life decisions about whether this is the career path for them.
"The oil and gas industry can seem a little daunting but we want young people to understand the different opportunities available both onshore and offshore and the various types of companies that operate in the supply chain."