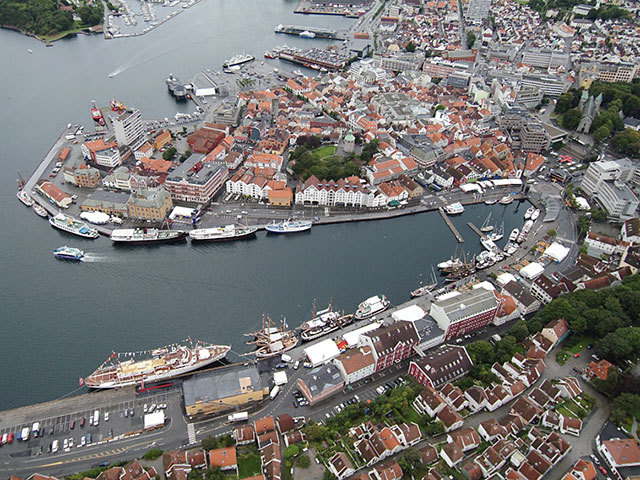 A large number of businesspeople from the north-east have crossed the North Sea to attend the biennial Offshore Northern Seas (ONS) show, which gets under way in Stavanger, Norway, today.
The theme of the event is "transition", reflecting the radically different operating environment from when the show last took place two years ago.
Oil prices had already started plunging back in August 2014, but no-one in the industry imagined they would not only dive under $100-a-barrel but eventually sink to less than $30.
A recent recovery has raised hopes the worst of the job culling and company collapses is over and done with, and this week's ONS, on from today until Thursday, is expected to attract roughly the same number of visitors as the 2014 edition.
This and strong conference and exhibition lineups are no mean feat, given the offshoot ONS Norway show had to be cancelled last year as too few exhibitors registered.
ONS 2016 speakers include former BP chief executive, current Shell boss Ben van Beurden and Statoil CEO Eldar Saetre.
The event's management team has hailed the conference line-up as the best in the show's 42-year history.
Ingvild Meland, ONS Foundation programme director, said: "We will lay the foundation for a successful transition to the new market situation through debates, discussions and with insight of our prominent speakers.
"ONS is growing and evolving. This is reflected in the conference programme, which is more extensive than ever, with over 400 speakers on seven different conference arenas.
"A lot has happened in the energy business the past two years. Now it is time for the industry to come together to take action and discover new business opportunities."
She added: "Transition will be addressed based on three pillars at the conference.
"First, transition to the new market reality will be discussed. We need to develop advanced technology and produce challenging petroleum resources at lower cost.
"Cost pressure will in turn affect the level of innovation – how can the industry reduce cost without inhibiting technology development?
"Secondly, the conference will focus on transition to a more sustainable world. How can the industry provide enough energy to the world and at the same time reduce emissions?
"Speakers will debate the development of a holistic energy future, where oil and gas is produced with as low environmental footprint as possible.
"The last pillar is leadership – to succeed with changes and the transformation process, excellent leadership is necessary and crucial.
"The conference will showcase examples of leaders that have lead or are leading businesses through tough times."
Recommended for you

ONS: Stavanger energy conference draws in 61,000 people