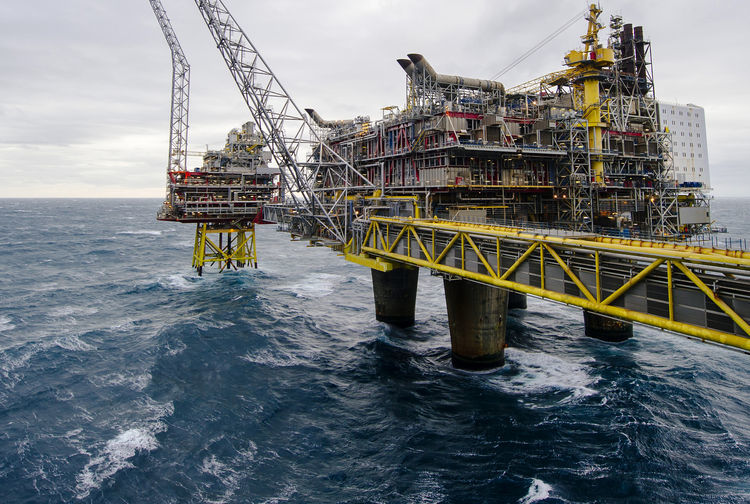 More work has to be done to meet sustainability targets, according to DNV GL's chief executive.
Mounting pressure for the sector to slash its CO2 emissions in the wake of the Paris climate agreement took centre stage at this year's ONS.
Elisabeth Tørstad, chief executive, DNV GL Oil & Gas, said: "Cost management is a top priority for the industry right now but it's still possible to reduce our environmental footprint without breaking budgets. Cost-effective measures can be implemented across the lifecycle of assets and throughout the supply chain. Our papers will advise and support decisions in this critical area. Greater transparency by the industry on environmental risk management processes and sustainability reporting will give the sector much needed credibility and speed up sustainability improvements as a business advantage."
Her comments come after Shell's chief executive said the industry needed to act as firm "contrarian", speaking the "undeniable truth" that hydrocarbons would bear the brunt of energy needs.
DNV published its framework on low carbon operations in 'A cost-efficient approach to reducing environmental impact', based on internationally recognized guidelines (IPIECA, API and IOGP) for sustainability reporting.
It is based on a three-step integrated approach: reporting and accounting of emissions and discharges; impact and risk assessment; and prioritizing cost-efficient environmental improvements.
"Our approach allows better informed decisions to be made on how and where to improve the environmental performance of a single or multiple mix of assets," added Tørstad.
"This will support operators in reporting and communicating with stakeholders, as well as in their efforts for continuous improvements and benchmarking. It will also increase control and opportunities for improving global environmental risk management."
She said the Norwegian Continental Shelf (NCS) could slash a further 29% from its offshore CO2 emissions.
She said: "Despite the NCS being known as best in class when it comes to combating CO2 emissions and footprint, the work we have done with the CO2 abatement reveals that there is still cost effective potential left.
"The promising and inspiring results are making a profitable case for already available technologies for energy efficiency and storage, and the earlier the measures are implemented for a field production, the greater the cost savings. As around 75% of global oil production in 2040 is projected to come from new fields, it should be possible to reduce CO2 emissions dramatically on a global scale over the next quarter of a century."