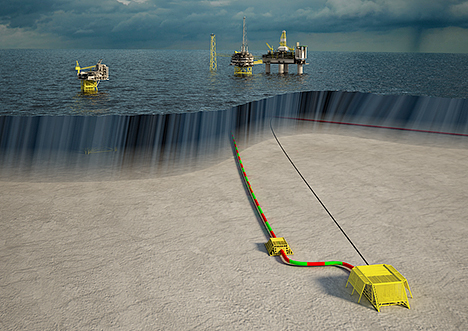 Statoil is set to sign the modifications contract for its Sleipner field tomorrow, according to project director Tom Elseth.
The work is in relation to its Utgard field, which Statoil recently submitted a field development plan for.
Utgard, which contains a significant amount of CO2, will be tied back to the Sleipner field, which has carbon cleaning and storage capacity.
"Tomorrow we will sign the contract on the modification side on and then we will start the tendering for the SPS and pipeline work within 2016," Elseth said.
"We don't know a firm number on what that will mean for jobs, but it's a NOK3.5billion investment.
"I know the contractors are eager to sign the contract, because it's a very tough market now.
"The contract for modification, which is the first one up, is crucial for those getting it. Obviously it's not good for those not getting the contract, but then again that's the industry.
"But from my perspective I think it's a positive that we have decided to develop Utgard, and hopefully more good developments will come."
Subsea work, drilling and marine installation contracts will all be up for tender in the coming weeks.
Much like Utgard's geography, which straddles the divide between the NCS and UKCS, Elseth expects contracts to be divied out to UK and Norwegian firms.
"We do believe there will be contracts on the UK side whether it be equipment or something else," he said.
"I know for a fact that there a several firms on the UK side that are in position to supply that, so it will generate work for the UK side."
He added: "The major contracts will be awarded within the first quarter of next year."