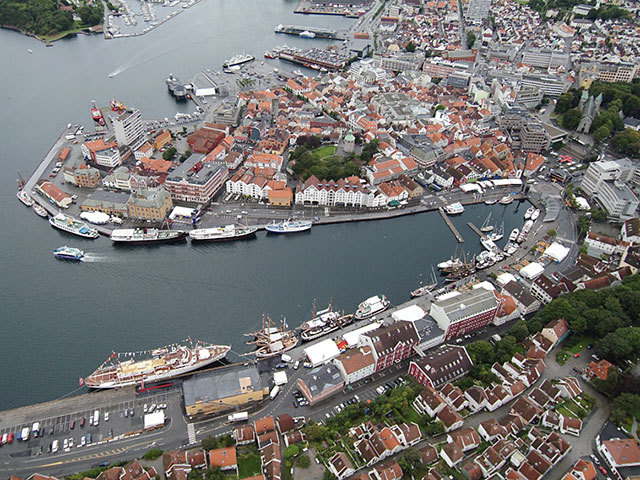 Oil and gas industry chiefs from the north-east have lauded the Offshore Northern Seas (ONS) conference in Norway as the perfect tonic at a difficult time for the sector.
The event is held every two years in Stavanger and attracts tens of thousands of visitors.
This year's instalment started on Monday and ends today.
It has provided a platform for companies to promote themselves, make new contacts, swap information, launch new products and sign deals.
The number of organisations making up Scotland's delegation went up by a quarter this year, with 40 companies from across the supply chain attending, compared with 32 in 2014.
Several businesses from the north-east of Scotland with interests in Scandinavia were among the delegates.
Chris Coull, regional director at logistics specialist Peterson, said: "There's an energy and buzz around ONS and we've had a busy few days.
"In particular we've seen a lot of interest in our technology offering and there's a real appetite from the Norwegian market to adopt smarter, more efficient ways of working.
"We're looking forward to following up and meeting with a number of contacts after the show."
Steven Mearns, managing director of energy service firm First Integrated Solutions, said: "The timing of ONS has been excellent. Although we have been supporting clients in Norway for years from Aberdeen, it is only in the past month that we established our Norwegian subsidiary.
"Our Norway CEO has been delighted with the range of contacts made and for the opportunity to introduce our UK team to his existing contacts here in Stavanger.
"For me it has been really encouraging to see first hand the possibilities open to us here in the Norway sector and to demonstrate to our partners the strength of our commitment to be where they need us to be."
Jim Smith, chief executive of Flowline Specialists, said: "Despite the prolonged downturn in the oil and gas sector, we remain very optimistic about its future and continue to be active throughout Scandinavia.
"ONS is the premier event of its kind in the region and enables us to meet existing clients face-to-face and build new relationships with others."
Rune Midtun, Norwegian country manager at Ace Winches, said: "I've been able to meet with so many of our customers face-to-face and talk about upcoming projects for the company. ONS provides us with the chance to meet and network on a global basis."
Recommended for you

In Europe, the path to net-zero goes through the North Sea