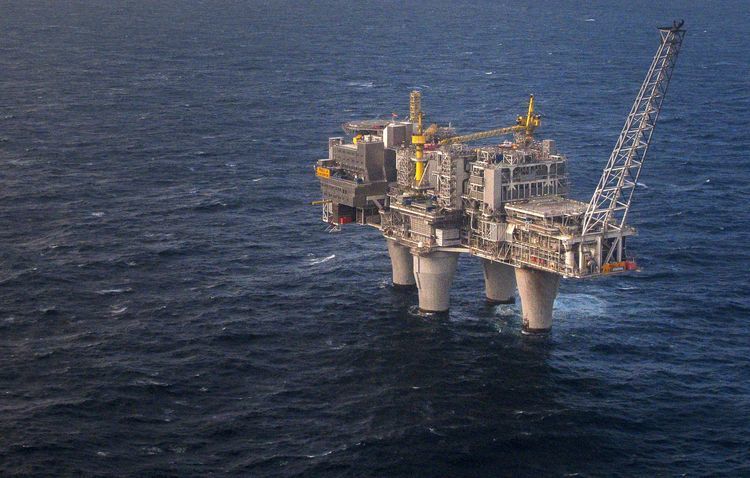 Norway's offshore industry is leading the oil and gas supply chain's "cautious and gradual" recovery, an analyst has said.
But Mhairidh Evans, of Edinburgh-based energy consultancy Wood Mackenzie (Woodmac), warned that poor exploration results had eroded the project pipeline.
Offshore drilling activity has plummeted since the oil price crash, dropping 36% globally between 2014 and 2017.
Utilisation of the global floating rig fleet fell from 90% to 65% and day rates were slashed by up to 70%. In the North Sea, the decline hasn't been quite as dramatic as the global picture.
High levels of sanctioned projects pre-downturn, and ongoing drilling campaigns at giants such as Troll and Ekofisk, meant activity dropped by only 20% from 2014 – 2017.
Speaking at ONS, Mhairidh Evans, senior research analyst, offshore supply chain, said: "Looking to the future, we expect the global recovery in the offshore market to be cautious and gradual.
"However, momentum in the Norwegian market means the NCS is leading the way and one of the world's hottest offshore markets for now. About 40% of all subsea xmas trees ordered globally in 2017 will be delivered to Norwegian fields (compared to previous levels of 10 – 15%).
"And for rigs, a combination of increased demand and tight supply, has meant rates within the specialist harsh environment fleet are rising the fastest of any sector. We estimates around a 25% increase for 2018 harsh environment day rates compared to 2017, with further inflation on the horizon for 2019."
Ms Evans added: "But the longer term outlook may sound alarm bells for the Norwegian sector. Poor exploration results have meant a drying up of the project pipeline, and operators are having work harder to grow their portfolios from existing discoveries.
"We forecasts year-on-year declines in NCS drilling activity out to the early 2020's. Meanwhile, projects being planned in the deepwater sectors of Africa and Latin America promise bigger prizes for the supply chain. More investment will be required to keep the NCS near the top of the tree."
Recommended for you
X

Exclusive: North Sea a 'tremendous laboratory' for new technology, TechnipFMC exec says