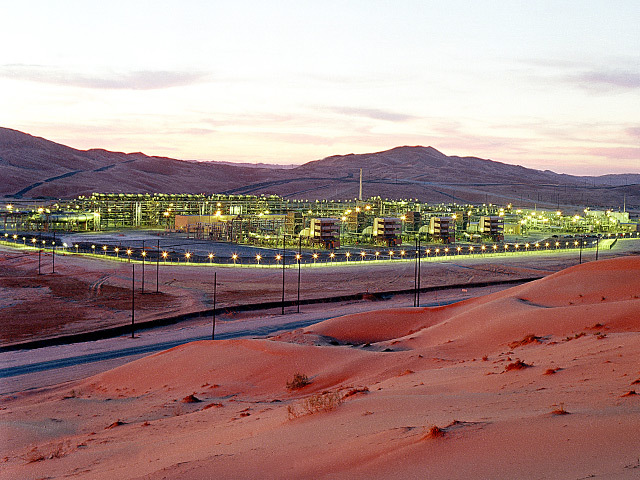 The Saudi Arabian national oil company has revealed plans to more than double its exploration efforts in order to make up a widening shortfall in global oil and gas reserves.
Khalid A Al-Falih, chief executive of Saudi Aramco, warned an audience at ONS  that the world needed 40 million barrels per day of new capacity in the next two decades to address growing concerns.
The number equates to 30 Norways or 15 times America's current unconventional oil production, he said.
Mr Al-Falih pointed to the US shale revolution as a point of inspiration.
"The shale revolution in the US offers the most recent compelling example of a sector-wide transformation, as costs were reduced and technology adapted and optimised to make a previously uneconomic resource viable," he said.
"The resulting production volumes speak for themselves."
The head of the world's largest oil company confirmed plans at this year's conference in Stavanger to triple its research and development manpower and increase the business stream's funding five-fold. The company leader also announced plans to allocate 60% of its upstream budget to nurture strategic drilling. 
But he said Saudi Aramco would slash its capital costs by 20%  in an effort to secure the firm's long term future.
Mr Al-Falih added: "I believe we must put our money where our mouth is, by making prudent and timely investments; balancing long-term objectives and short-term interests; and meeting the energy needs of the future while providing attractive investment options and delivering value to shareholders.
"At Saudi Aramco, as we solidify our upstream leadership while also diversifying our business portfolio, our investments will exceed $40billion a year during the next decade. Although our investments will span the value chain, the bulk will be in upstream, and increasingly from offshore, with the aim of maintaining our maximum sustained oil production capacity at 12 million bpd, while also doubling our gas production.
"This will ensure that we efficiently meet the Kingdom's rising energy demand with gas for power and industry and refined products for transport, while also meeting the global call on our crude oil."
Mr Al-Falih opened the conference by discussing some of the "storm clouds" on the industry's horizon – including rising costs, the shrinking number of cheaper fields, manpower shortages and the industry's on going grapple with environmental concerns.
He said: "Many observers point to a cloudy outlook for our industry and predict even more stormy weather ahead. While I am as confident as ever of our long term future, I certainly acknowledge that our sector faces significant hurdles today."
But instead of being deterred by the choppy forecasts, Mr Al-Falih added: "At this point, I am afraid I have painted a singularly distressing portrait of today's oil industry—but it would be a mistake to look only at the clouds and miss their silver linings."
To build a succession plan of talented innovators the company now plans to turn its attention to the next generation of industry problem solvers.
Nearly half of the company's workforce is currently under the age of 35.
In a bid to cultivate their budding talent the company has set-up Young Leaders Advisory Board, or YLAB, to integrate "younger employees and their perspectives into the Saudi Aramco of the future".
Recommended for you

5 things you need to know about the next prime minister after Perth Hustings