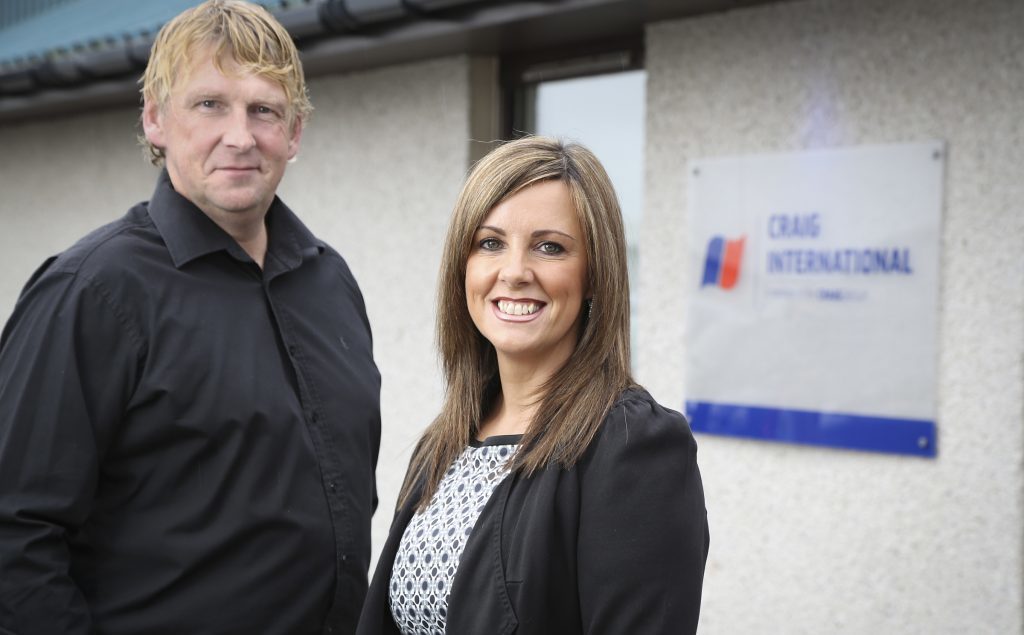 Global oilfield procurement firm Craig International is today launching a new online platform to help companies buy and sell spare equipment at knock-down prices.
Craig International, part of Aberdeen-headquartered energy service and shipping business Craig Group, said oil and gas companies have billions of pounds worth of stock gathering dust and racking up storage costs in warehouses.
At the same time, companies are needlessly buying new equipment when it would be cheaper and more efficient to purchase used gear from their counterparts.
The new service, Craig Collaboration, aims to banish this culture of waste by hooking up buyers and sellers over the internet.
Steve McHardy, joint managing director of Craig International, said: "Our research found that two North Sea operators had, between them, almost half a billion dollars' worth of surplus stock.
"Multiply that by the number of companies operating in the North Sea and that's a considerable amount of products and equipment lying around not making any money and incurring warehousing costs.
"With the oil price set to be lower for longer, the industry requires immediate action towards achieving enhanced efficiency and cost control.
"We have developed a platform which the whole industry can use to buy and sell stock. Using our bespoke electronic tools, our network of buyers and our global experience, Craig Collaboration will, at no cost to industry, ensure that their products are offered to buyers looking to purchase them."
Craig International said interest in the new service is already hotting up and expects several oil and gas majors to be among its first users.
The service uses the firm's SmartBuyer software to search an online catalogue for used equipment on the behalf of buyers, who can then contact the seller and work out a price.
Craig International said its e-commerce initiatives had helped it secure contracts worth £40million this year alone.
The company said Craig Collaboration represented a "radical shift in procurement" in the industry.
But the initiative is not without precedent. A year ago, industry body Oil and Gas UK (OGUK) said it had set up a database which listed spare parts held in companies' inventories.
The database was created to slash production downtime by enabling companies to find replacement equipment quickly.
The tool has since "evolved" into an online trading platform which is being run on a trial basis only.
About 200,000 items owned between Apache North Sea, Centrica, EnQuest, Shell and Talisman Sinopec Energy UK were made available via the platform.