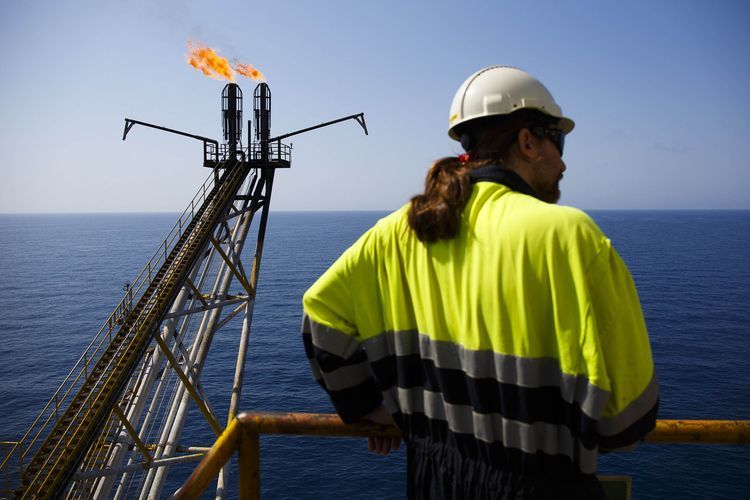 Take Energy Voice's latest industry survey and be in with a chance to win a four night stay. Don't forget to enter you details at the end to be entered. Take the survey here. Below read Derek Leith's take on the year ahead.
A year of optimism for operators, but a low point for the supply chain is how 2017 will be remembered, an oil tax expert has said.
Derek Leith, head of oil and gas tax at EY, also said the "lower for longer" oil price mantra was being replaced in some quarters with "lower for life".
Mr Leith said it was "really positive" that North Sea asset deals involving new investment had been clinched, while production cuts started in January.
Chrysaor agreed to pay up to £3billion for Shell's interests in nine fields and Siccar Point snapped up the UK division of OMV in a deal worth £805.5million.
But he said large parts of the supply chain would still be up against it this year as projects take time to get off the ground.
Mr Leith said: "With the deals we saw earlier this year, there are real sources of encouragement that the UKCS can attract investment.
"But it will still be a really tough year for the supply chain. New investment from deals takes time to filter through to projects.
"For many supply chain companies, 2017 might be the low point. They have run through their backlogs and new projects won't start until the end of the year.
"If they can get through the pinch point in 2017, then 2018 will see an improvement for the supply chain if the oil price remains stable.
"So there is optimism for operators, but a lag effect for the supply chain."
Preventing oil from sliding downwards is crucial, so Opec and non-Opec nations need to deliver the production cuts they agreed, Mr Leith said.
The US will also play an important role, as President Donald Trump's rhetoric indicates Washington will support exploration for unconventionals.
While cutting production has helped inflate prices slightly, further increases would be dampened if the US came back on stream in a big way, Mr Leith said.
He said most people expect oil prices to stay roughly were they are now.
"It seems that industry has formed the view that $50 to $60 oil is the new reality," Mr Leith said.
"While people are still using the lower for longer phrase, I'm now hearing people talk about lower for life.
"People are seriously running their companies on the basis that oil will stay low."
He said the UK had to sustain the cost reductions achieved over the past two years and be innovative to make the North Sea successful.
He said the work of the £180million Oil and Gas Technology Centre, which launched in Aberdeen last month, and the Oil and Gas Authority would be vital.
He said: "I'm still very optimistic about what we can do in the North Sea. With the prices going down and coming back up we have an opportunity through cost discipline and a realistic approach to rebase everything and be successful at that price.
"We have the right fiscal regime and the right focus on costs and efficiency.
"We all hope business models and innovation around technology will increase the longevity of the North Sea.
"But another collapse would make it hard for us to sustain operations without being forced into fundamental changes, or relying on a technological breakthrough."
Recommended for you

Hat-trick of losses won't stop protestors from taking oil industry to court