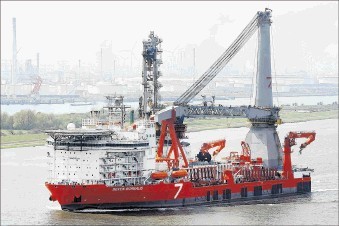 Two major reports, one for the American Petroleum Instutite, the other by the International Marine Contractors Association, warn that planned re-inforcement of the US's infamous Jones Act by the Customs and Border Protection Agency (CBP) will damage the US Gulf of Mexico offshore oil & gas industry, especially deepwater.
Trump protectionist zeal could literally cost The States many billions of dollars in lost investment and production revenues, plus a hefty hit on jobs.
The API report claims that the hit could be as much as $75billion between now and 2030; and 125,000 fewer than the 220,000 more jobs forecast to be created over the same period.
Exploration, development and production would all be damaged, it has been asserted.
The damage would apparently be even greater if other US offshore sub-provinces were included.
This is precisely the opposite that the US's latest and most unpredictable president hopes to achieve in his drive to "Make America Great Again".
And the reason is that, by keeping out the highly sophisticated and mostly foreign-owned construction and support ships that have largely enabled the deepwater GoM success story from working in American waters, most new and brownfield development projects will be hamstrung.
IMCA's assessment is blunt: "Should the proposed modifications and revocations take place, the impact on business in the Gulf of Mexico could be catastrophic, simply because there would be no capacity to instal the production facilities offshore.
"The resulting impact on the whole oilfield supply chain in the USA could cause a collapse in industry confidence and countless job losses onshore and offshore."
This in turn would have a negative impact on European deepwater construction big brands like Saipem, Subsea 7 and Technip. And if this happens then Energy believes that damage may be felt down the supply chain, including among Scottish companies with subsea-related footprints in Houston and Lafayette especially.
The research conducted by Calash for the API states: "Cumulative spending on offshore oil and natural gas development in the Gulf of Mexico OCS (Outer Continental Shelf) is projected to be in the range of $460billion between 2017 and 2030 or in the range of $33billion per year.
"If the proposed changes are adopted, the study projects cumulative spending from 2017 to 2030 to be in the range of $385billion, an average reduction in the range of $5.4billion (15%) per year."
The GoM oil & gas industry is forecast to contribute an estimated $25.2billion to the US GDP this year and is projected to grow to over $42billion per annum by 2030.
The proposed modifications and revocations, if adopted as written, are projected to inflict an annual GDP hit of $9billion annually by 2030.
The cumulative lost GDP burden of the proposal from 2017 to 2030 is estimated at $91.5billion.
Before the Jones Act changes were mooted, the GoM offshore industry's workforce had been forecast to climb from about 300,000 at present to around 520,000 by 2030 under the base development scenario.
And if the proposed changes are implemented Calash has calculated that: "The adoption of the proposal is projected to lead to a reduction in industry supported employment in 2017 in the range of 30,000 jobs as projects are delayed, and a reduction in the range of 125,000 jobs in 2030 due to reduced activity and US content."
There's more. Again according to Calash, adoption of the proposed revisions and revocation of Jones Act ruling letters related to the use of "non-coastwise vessels" in US GoM waters is projected to lead to significant delays in offshore exploration and development projects, reduced overall activity levels, and reduced US content.
"The largest impact of the proposed changes is likely to be due to companies not being allowed to hire in foreign flagged subsea construction, reel lay, and heavy-lift vessels to develop US offshore resources.
"Depending on the interpretation of the proposed modifications and revocations, a wide variety of vessels including mobile offshore drilling rigs, shallow and deepwater crane and lay vessels and well stimulation vessels may also be affected.
"Additionally, while US installation content may increase, some activities which previously took place in the US may move to other countries, impacting US employment (for example, reeling of pipe, manufacturing subsea hardware and umbilicals and fabricating topsides and modules)."
The API report covers only the US Gulf of Mexico. It therefore excludes the Alaskan, Pacific, Eastern Gulf and Atlantic OCS regions, which would be greater if changes to the currently proposed 2017-22 OCS Oil and Gas Leasing Program are made.
IMCA warns that the coastwise approved fleet is unable, on its own, to support the deepwater Gulf of Mexico construction market.
Moreover, this has always been the case and is very unlikely to change. IMCA has analysed the worldwide offshore support vessel (OSV) fleet of over 8,500 vessels and defined a specific set of characteristics of ships technically qualified to be competitive in the deepwater markets.
There are only 528 vessels worldwide in five key categories which are suitable for working in water depths of 1,000m (3,280ft) or greater, of which there are just 33 coastwise approved vessels.
Of the total global deepwater fleet, in 2016 there were only 30 non-coastwise approved vessels active in the GoM and five coastwise approved.
"To put these numbers into perspective, the US has the largest offshore service vessel fleet in the world with 1,004 vessels, of which 772 fall into the high volume commodity markets of supply vessels (PSV) and anchor handlers (AHTS); 474 were believed to be active in the GoM in 2016," says IMCA.
"This is the domain of the US marine services industry, which has clearly prioritised investment in the lower risk commodity sectors where commercial reimbursement is typically based on the dayrate business model."
IMCA points out that the deepwater construction market is a completely different business model, with reimbursement typically based upon a fixed price basis, where the contractor is responsible for the complete engineering, project management and offshore execution of the work.
This is the world of large, mostly non-US marine contractors with their own specialist non-coastwise fleet of vessels and equipment.
These ships are of a completely different asset class than the commodity- geared supply boats, and far most costly to build and operate.
They are often purpose-built incorporating contractors' own intellectual property for equipment layout and offshore operation. Such ships represent very high levels of unit investment, which can range from a lower end of around $200million to upwards of $1billion at the higher end.
IMCA is clear: "The coastwise fleet cannot meet the needs of the GoM for deepwater construction activities beyond 1,000m.
"There are no coastwise qualified pipelay vessels, no coastwise qualified heavy lift vessels, and only one coastwise qualified well servicing vessel.
"Despite plenty of opportunity, historically the coastwise sector has not invested in larger, higher value deepwater capable construction and IRM assets outside of the LCV segment:
"A strategy intended to support a limited number of vessel owners could well have enormous unintended consequences for the whole US offshore oil and gas industry."
However, the US Offshore Marine Service Association (OMSA) has hit back. It branded the Calash work as "erroneous claims and misguided research".
OMSA's president Aaron Smith said: "This study is a desperate attempt by companies promoting foreign workers to distort facts to enable them to continue to skirt US law.
"The only relevant economic impact is the adverse impact that CBP's erroneous rulings have had for decades on US ship owners, mariners and shipyards. CBP's course correction ensures that more ships will be built in US shipyards employing US citizens.
"This is why 33 members of Congress signed a letter to US Homeland Security Secretary Kelly urging him to support the CBP and affirm the Congressional intent of the Jones Act, which supports national and economic security and puts American mariners first."
Recommended for you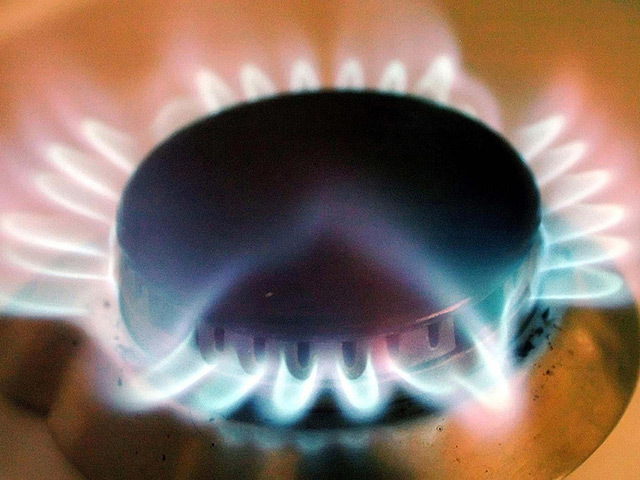 Centrica signs £7bn deal for US LNG supplies